Jon Flanagan and Patrick Bamford could return to Liverpool and Chelsea respectively in January, according to Burnley boss Sean Dyche.
Flanagan left Anfield to join the newly-promoted Clarets on a season-long loan deal in July. Dyche also recruited 23-year-old Bamford until the end of the season, but both players have struggled to force their way into the first team.
Bamford, who failed to score during loan spells with Crystal Palace and Norwich City last season, is yet to start a game for Burnley and has played just 33 minutes of Premier League action spread across six appearances as a substitute.
Flanagan, whose career has been derailed by knee injuries over the last two years, has fared slightly better at Turf Moor, but has still been limited to just three starting appearances.
With the January transfer window open, Burnley will now "assess" both loan deals. On Bamford, Dyche said: "There is good competition and it is fair to say when he [Bamford] came in he was well aware we have got players who have done well historically here and continue to do so.
"I don't think it is anything other than trying to get a shirt in a team with what I consider some good centre forwards. We are always monitoring our situations. Not just for Patrick but all of the players."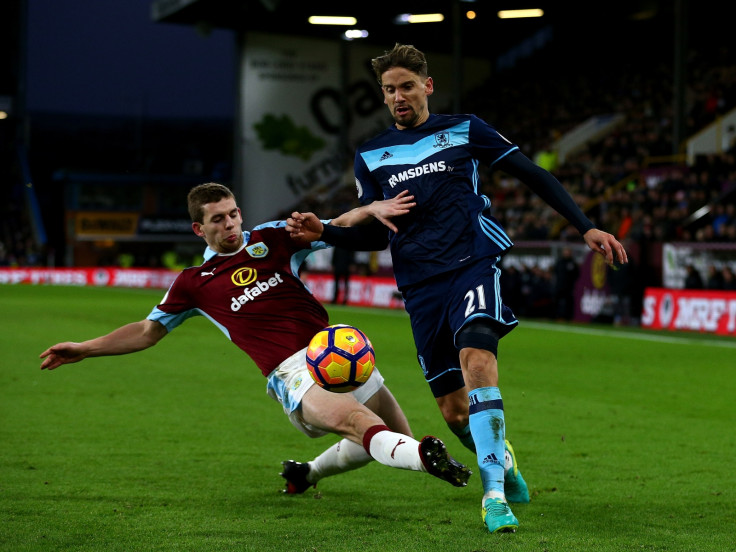 While Bamford's future at the club looks somewhat bleak, Flanagan has steadily earned himself more game time as the season has progressed.
"We knew there would be an adaption period for Flanno," Dyche continued. "He knows about the players now and how we operate as a team, on the training pitch and I think that's done him some good so he's closer to where he wants to be.
"We'll monitor his situation and him with us."