Brandon Gibson, the striking coach of Jon Jones, believes the UFC light heavyweight champion will ultimately prove to be too superior for Brock Lesnar.
Jones reclaimed the title he never lost at UFC 214 after a left headkick rocked Daniel Cormier before the 38-year-old eventually stumbled to the floor and was finished for the first time in his career via ground-and-pound strikes.
A notable talking point following the event was how Cormier had predicted in 2014 that exposing his head to a left kick was one of his "tendencies" that he was looking to fix against Jones.
Gibson claims the tendency was something that was looked at during Jones' fight camp.
"Oh absolutely," Gibson told TheMacLife. "Daniel, even recently in his last fight against 'Rumble' Johnson, had eaten two left head kicks in a row in the first round."
"While we knew the left head kick was open, we knew that [Cormier] was really going to work and improve on his defence, he knew that was a tool that Jon had from the first fight.
"We weren't able to catch him dipping as hard as he did like against Rumble Johnson, but what we did do was force him to drop that guard. And we did that with all the body shots, the kicks to the body, the knees to the body, the punches to the body, and that overtime caused Daniel to start guarding his midsection and that's what allowed us to create the opening for the head kick."
Following the impressive win over Cormier, Jones added more fuel to the rumoured fire by calling out Lesnar, asking him if he wanted to know what it was like to get beaten by someone who weighed 40 pounds less than him.
In what has become the super fight era, a bout between the two is not far-fetched at all and despite Lesnar's size advantage, Gibson still thinks Jones will come out on top.
"I do think he [Lesnar] has genuine skill," Gibson added. "While he's not a precise striker, he does carry a lot of pressure, he's explosive."
"Once he gets on top of his opponents, I think he has great positional awareness, ground and pound and obviously the strength and size that comes along with all that is Brock Lesnar. And, he's been a former UFC champion. I think that he has the confidence that it takes to compete at this level.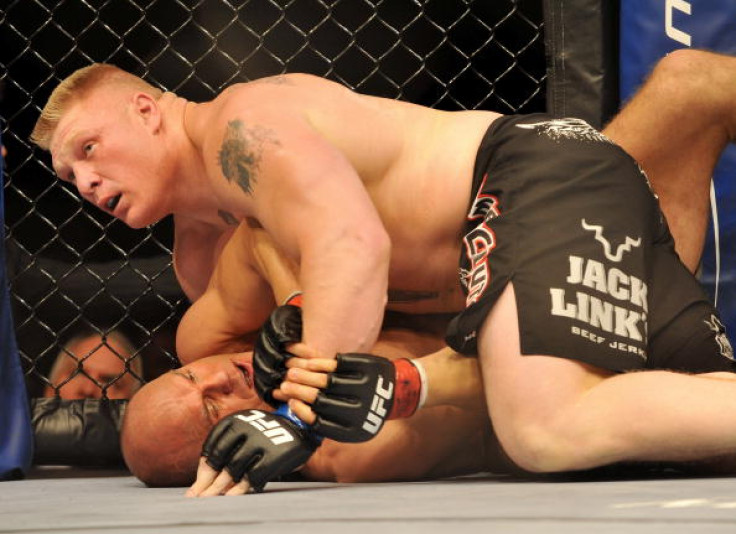 "With all that said, there's a very clear path to beating Brock Lesnar. I believe Jon Jones has the technique, the skill and his own strength and size to be able to not only compete with Brock — but to finish him. Jon has so many tools, and I think his fight IQ is so high.
"We saw the traps we were able to set up against one of the greats ever in Daniel Cormier. Imagine what we'll do to Brock Lesnar."
Meanwhile, Las Vegas betting site Bovada has released their odds for the fight with Jones as the heavy favourite at 2/7 while Lesnar will be a rare underdog at 53/20.
As for the bout taking place before 15 July 2018, the odds are 5/8 and 6/5 for it to happen afterwards.