Jordan Spieth survives mini-meltdown to seal remarkable first Open Championship
The 23-year-old wins his third major championship at Royal Birkdale Golf Club.
Having blown a three-shot lead, Spieth staged a sublime comeback on final five holes.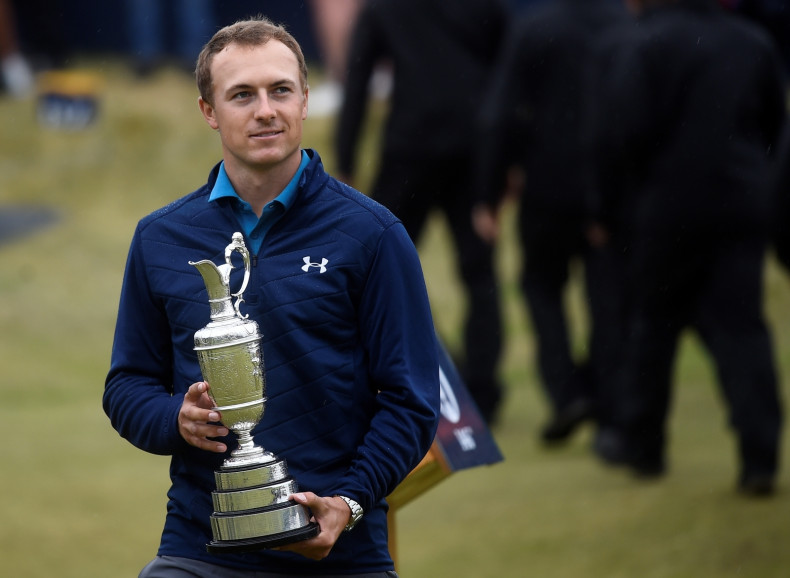 Jordan Spieth has won his first Open Championship after a thrilling battle with Matt Kuchar at Royal Birkdale Golf Club,
At 23, he becomes the youngest man since the great Jack Nicklaus to win three of the four golfing majors following his Masters and US Open successes in 2015, finishing the final round at 12-under, three shots clear of Kuchar.
Spieth's wobbled throughout the front nine as his three-shot overnight lead swiftly disappeared. He looked to be all at sea after a disastrous 13<sup>th hole that required him to take an unplayable lie from no-man's land, resulting in a bogey that saw him fall a shot behind.
But the young Texan produced a stunning birdie-eagle-birdie-birdie response to restore his lead that thrust him towards glory. He becomes the youngest Open winner since the great Seve Ballesteros won the title at 22 in 1979.
Haotong Li finished in third place at six-under after carding a magnificent 63 on the final day. Rory McIlroy sat a place behind him in fourth, tied at five-under alongside Rafael Cabrera-Bello.
Signs of Spieth's nerves were evident right from the start as he registered his first bogie in 21 holes on the first of the afternoon. When Kuchar birdied on the second – for the third time in four tries this week – his opponent's overnight lead was then cut to just one.
Spieth would occasionally open the gap up again, moving to nine-under par on the third and opening up a two shot lead on the sixth when Kuchar dropped to seven-under after he was unable to get down within two shots from the sand. But those strides were short-lived as his usually imperious putting game abandoned him, dropping to eight-under again on the ninth after missing his birdie shot from 20 feet, before dribbling his follow up effort around the lip from five feet out.
Tied at eight-under after the front nine, both Kucher and Spieth endured troublesome tee shots before the latter landed himself in serious trouble on the 13th. After slicing another tee shot horrifically to the left, Spieth had to go off-road to find his ball, finding it perched upon an enormous sand dune between him and the green, 120 yards away.
Confusion reigned as he asked about taking an unplayable drop, deliberating with two officials next to two television trucks in one of the most astonishing sequences in recent Open history. Spieth was glad to take the bogey in the end as he fell a shot behind Kuchar, knowing that what was coming next would erase those memories.
Producing his best shot of the day, he set himself up for a six foot birdie before landing a stunning 15-foot putt that sealed an eagle and pushed him back to 10-under.
Grabbing the championship by the scruff of the neck, he found another sublime birdie on the 16th to find that two shot lead once again, nerveless matching Kuchar's measured birdie on the 17th.
That stunning birdie-eagle-birdie-birdie sequence saw him jump to 12-under, keeping his nerve on the final hole to seal one of the greatest performances on the back nine in Open history.
With both Spieth and Kuchar stuttering, McIlroy will be rueing the missed opportunities he had to close the gap on the two. The Northern Irishman shot a three-under 67 but struggled to find the birdies he needed to haul himself into contention, with his first bogey of the day on 15 damaging his prospects further. A fine eagle on the 17th moved him to within a shot of clubhouse leader Li, but it was again too little too late.