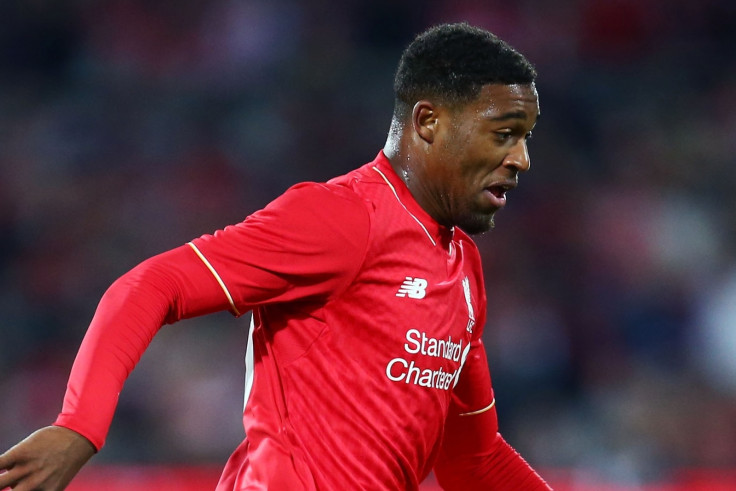 Liverpool winger Jordon Ibe is ready to step into Raheem Sterling shoes and win a permanent spot in first team at Anfield.
The 19 year old made his Reds debut in 2013, before loan spells at Birmingham City and Derby County. He made 14 appearances in all competitions last term; the most in a single season since joining the Merseyside club.
Sterling's departure to Manchester City opens up a place in the Liverpool team and after a host of comparisons with the England international, Ibe – who signed a new contract in May – hopes to make the wide role under Brendan Rodgers his own.
"He's a good player, I'm happy for him," Ibe told Channel 9 according to Goal.com. "It's a chance for me to prove myself to the gaffer and hopefully I can get a chance to play in the Premier League."
"It's good for all the young players to get out there, especially for me," he said. "Hopefully I can do well in the pre-season, improve and show I can play in the first team.
"It's been a lot of hard work, a lot of double sessions, but I'm enjoying the training, hopefully when the season starts we're all fit and we can win games."
Rodgers has indicated that he will not be signing a replacement for Sterling and will instead use his existing squad to cover the loss of the former Queens Park Rangers youngster.
Liverpool have already made six summer signings including Brazilian youngster Firmino, who the Northern Irish boss expects to fill the boots left by Sterling.
"There's not a need for a direct replacement," he said during the club's pre-season tour. "We've brought in a number of really good players, and if you add to that to what we've already got, the balance is good.
"Players are always going to want to come to Liverpool. But players will move on. The profile of those we've brought in fit the profile of how we want to work. Plus we have players who will better for last season.
"The flexibility of Firmino is important. He's got wonderful talent, wonderful touch. He can play on the sides, through the middle or in behind. He's accustomed to European football. He's a talent who wants to score."