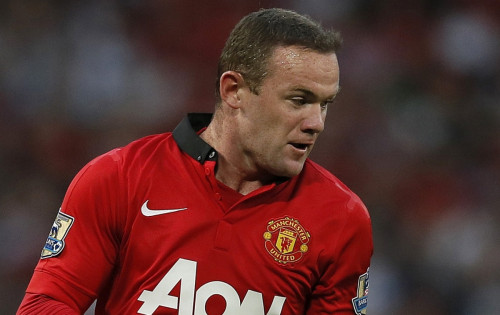 Chelsea manager Jose Mourinho says Manchester United's outright refusal to sell players to their Premier League rivals ends the Blues' attempt to sign Wayne Rooney.
United rejected two bids from Chelsea in a summer transfer window during which the 27 year old's long-term future at Old Trafford was heaped in uncertainty.
The January transfer window has sparked fresh rumours regarding Chelsea's interest in Rooney – who will miss Sunday's trip to Stamford Bridge with a groin injury – but Mourinho says United's stubbornness means his club's interest is over.
"Man United made it clear in the summer that they don't swap or sell players to their direct rivals," said Mourinho. "I think they were clear with that with the Rooney situation. So I think from them it is pretty clear. They don't swap and they don't sell.
"No [I don't see that changing]. I think they were very clear. I think this summer they will try to sell [Wayne Rooney] to a non-direct rival but not to their rivals. I think the line is very clear. I think they made it clear it was domestic."
Mourinho goes in search of his 100th Premier league appearance as Chelsea manager against United, against whom he claimed his first victory in English football during his first spell in west London in 2004.
The Portuguese manager's success across the continent and close relationship with Sir Alex Ferguson made him among the favourites to become the new United boss in the summer.
However, David Moyes was chosen in favour of Mourinho prior to his return to Chelsea but he insists he never thought about taking over at United.
"No [I never thought about United]," he stated. "My career was always a very lucky career in that aspect. Because when I wanted to leave Porto, I wanted to come to England.
"I had France and Italy but I didn't want to go. When I left Chelsea I wanted Italy and Spain, and I went to Italy.
"After that I was missing Spain, and especially Real Madrid, and after that I wanted England if possible Chelsea. If it was not Chelsea I would be here at another club."
Mourinho added: "I think David is the right guy for the job and the stability they are going to give him for sure will get results as a consequence of his quality and as a consequence of the club's stability."