Real Madrid captain and legend Iker Casillas has revealed he will remain at the Santiago Bernabeu for next season. The 31-year-old World Cup and European Championship winner with Spain has had a miserable second half of the season under José Mourinho, with reports of major disagreements. In addition, he has also lost his place to compatriot Diego Lopez in that time.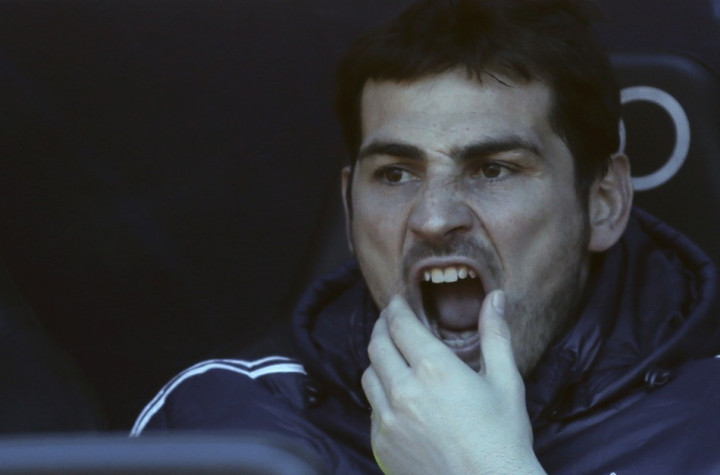 "My future lies at Real Madrid because I am under contract. I've been at the club since I was nine years old, this is my boyhood club and it's where I want to be," the club icon explained, ending speculation of a move to the Premier League. Arsenal and Liverpool were believed to be interested in the £17m Spain star.
Casillas' announcement only increases speculation Mourinho will leave the club in the summer. Were the Portuguese to remain in charge, it is probable Casillas would have been the one to leave, as much in search of first team football as to end an unproductive professional relationship. That relationship is likely to have further deteriorated after Mourinho hinted he never held Casillas' skills in high regard.
"I would have signed Diego Lopez then [at the end of his first season in charge]. I wanted to do it, but I did not try hard enough. That is a pity," he revealed.
Casillas has made 19 league appearances this season but has not played since injuring his hand in a Copa del Rey game against Valencia in January. And he is unlikely to feature again this campaign, with only six games, including the Copa del Rey final against Atlético Madrid next midweek, left to play.
Podolski on Support
Meanwhile, Arsene Wenger must turn his thoughts away from what would have been his single biggest signing in recent seasons - had Casillas joined - to the immediate task of qualifying for the Champions League next year.
The Gunners face QPR on Saturday afternoon and although Harry Redknapp's side have already been relegated, German international Lukas Podolski feels the north London side still need their fans to support them.
"I think you must not concentrate on the other team, we must concentrate on ourselves. We have the quality. We have a great team. We must fight... we have the quality and we want the three points from QPR and the next matches... we will be in the Champions League," he told the club Web site.