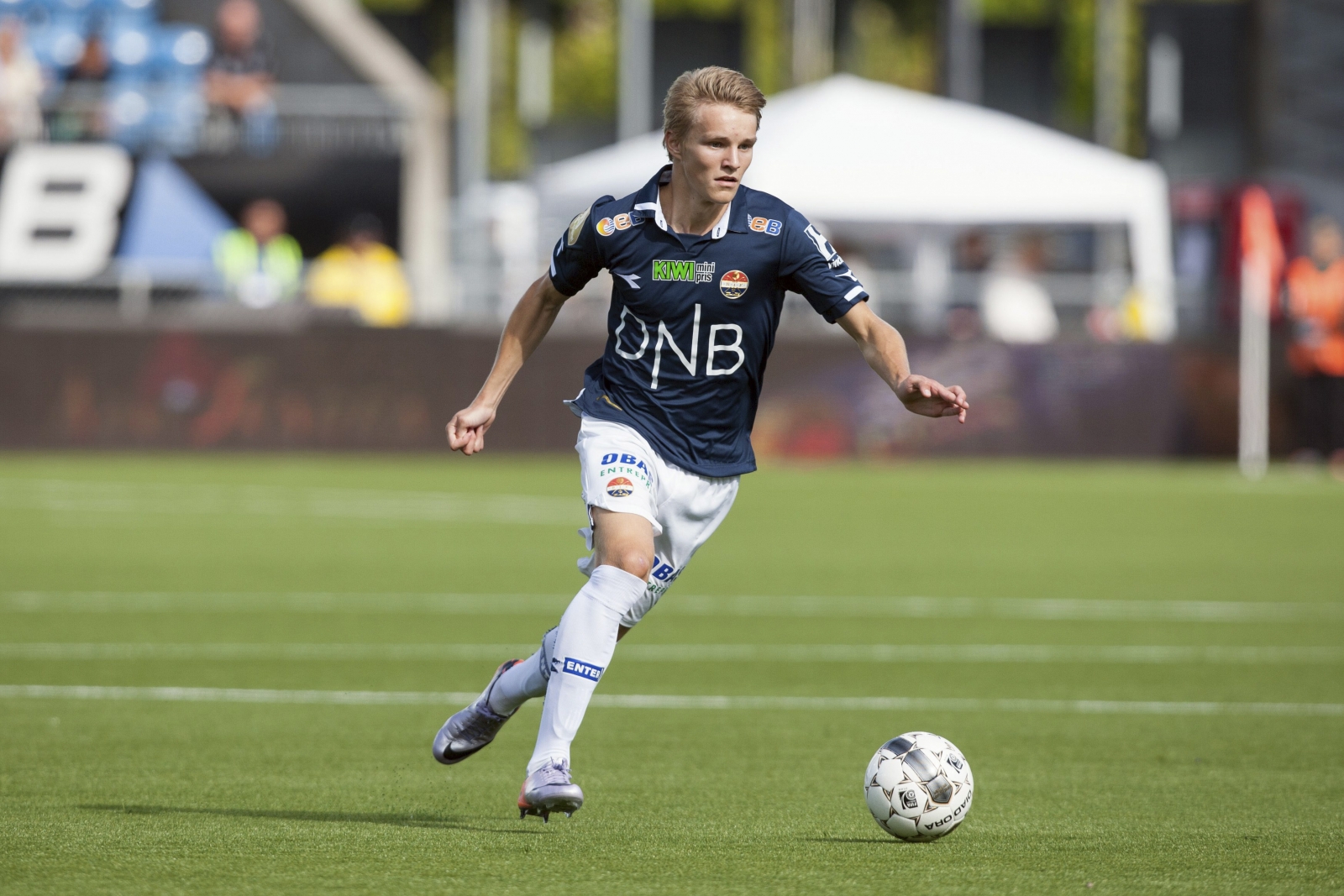 Chelsea boss Jose Mourinho has claimed the Blues are not interested in signing Martin Odegaard – leaving Liverpool free to make a bid for the coveted superkid.
Having recently became the youngest player in the history to feature for the Norway senior team when he came on as a substitute in a recent qualifier against Bulgaria, the 15-year-old has been compared to Andres Iniesta and is regarded as one of the best emerging talents in Europe.
Manchester United, Chelsea, Bayern Munich and especially Real Madrid and Liverpool have been reportedly attracted by his special abilities, and are ready to battle for his services.
However, when asked about whether Chelsea are going to launch a bid Mourinho said they are not going to enter into the hype.
"Where is he going? I have heard about him. He goes to 25 clubs. I just want to know which one," he said during the press conference ahead of the game against Tottenham on Wednesday 3 December.
"We are not in condition to go into this fight between the 25 clubs. We are a different profile of club. I don't want to participate in the auction. It now remains to be seen whether United, Liverpool or Arsenal can win the race."
Recent reports in Spain claimed Carlo Ancelotti's side were set to clinch the deal as they had already made a formal approach to the player, offering him a five-year lucrative contract.
Meanwhile Liverpool boss Brendan Rodgers recently admits "he's got wonderful ability and wonderful talent" while the player himself fuelled the speculations about his move to Anfield, revealing his passion for the Merseysiders.
"Liverpool have always been my dream club. But I will not let this affect my decision when I choose a new club," the 15-year-old starlet said.
"It's all about finding the team that is best for me and for my development. That is not necessarily Liverpool. I haven't really thought about my future yet. I will end the season here and then visit a number of clubs. I have not made a final decision yet, though."