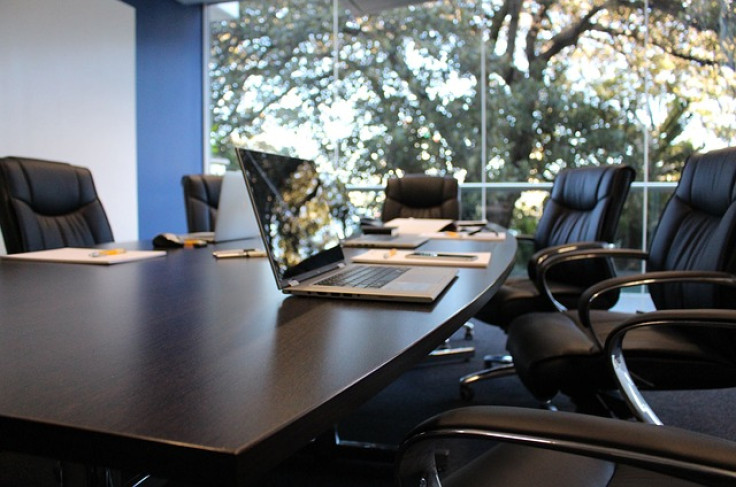 Although he left with Lord Sugar's quarter of a million investment in 2015, Joseph Valente split with the well-known mogul in April 2017. Valente owns ImpraGas, a company specialising in boiler replacements, and left Sugar on good terms as he took full control of the enterprise.
The businessmen certainly isn't failing since his time on the show and also has a book Expelled From The Classroom To Billionaire Boardroom.
He described Hugh Hefner as one of his idols and called himself the "godfather of business" when he started the show. Now he tells IBTimes UK his top tips for asking your boss for a raise at work.
The first thing to note is that not all scenarios end the way you expect them to. Valente knows this first hand.
"I asked for a pay rise just after I became qualified as a plumber to get an upgrade from my apprentice wages. I was being paid £30 a day and asked for £60! But he said no."
This prompted him to turn his career around. "I quit my job, took out a £6,000 career development loan, studied on a gas engineer course and 6 months later I was on £38K per year."
His main advice when approaching a senior figure is to know why you're asking for a raise.
"When asking for a raise always be clear what your motivation is? Do you want more responsibility? A promotion to go alongside it? You feel like your underpaid for the role you're doing? Or you've been doing over and above and feel like it should be recognised."
This knowledge is vital when it comes to approaching a boss.
"Once you ask yourself this and have the answer, you know what your firepower will be to come back with, if your employer says no! And if your employer says yes then you are clear there may be consequences like more responsibility or a promotion etc."
Ultimately, the most important thing is making sure you deserve it - or show that you are. He suggests using six months or more to really excel at your job as it won't go unnoticed.
He says he fully believes this so much that his motto is "do more than you are paid to do, to get paid more than you deserve."