Journalist Death Count Rises Above 30 Amid the Deadly Israel-Hamas War
The Committee to Protect Journalists stated that from 7 to 31 October, amongst the 9,000 killed on either side of the war so far, 31 were journalists and media workers.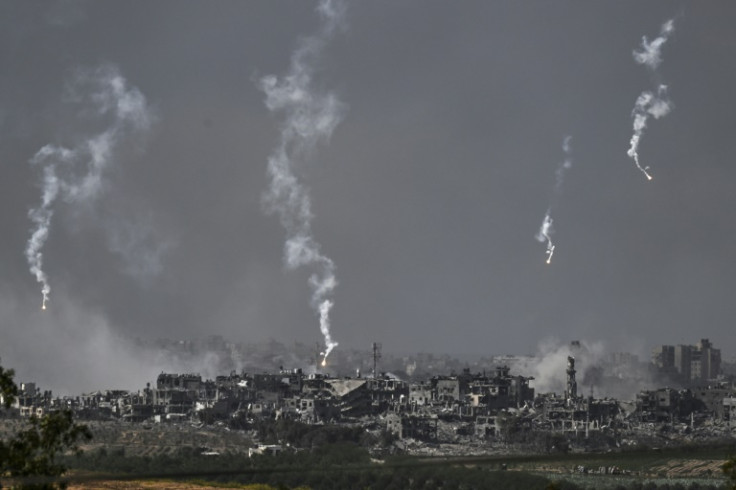 Journalists are always braving the dangers of the frontline in often deadly war zones to report and document what they see. However, to report through war they do so at the cost of facing death, injury and being captured as hostages.
The Committee to Protect Journalists (CPJ) is an organisation founded by journalists to promote global press freedom and defend the rights of journalists to fearlessly report the news.
According to CPJ, since they started documenting journalist fatalities in 1992, the ongoing Israel-Hamas war is becoming the deadliest time for journalists covering the conflict. As of 7 to 31 October, amongst the 9,000 killed on either side of the war so far, 31 were journalists and media workers.
Notwithstanding the death toll, there are also reports of harassment, detentions and reporting obstructions in some regions including the Palestinian territories of Gaza and the West Bank and Israel.
Moreover, as Israel is refusing calls for a ceasefire and the Israeli forces are now starting their ground offensive into Gaza, news agencies have been warned that the safety of journalists working in the Gaza Strip is not guaranteed.
Journalists reporting in Gaza are facing death and continue to do so despite the many dangers. On 25 October Al Jazeera journalist and bureau chief in Gaza, Wael al-Dahdouh was reporting live on air when he learned of the deaths of his immediate family following an Israeli air strike, which also killed 21 other Palestinians.
His wife, his son, his daughter, his grandson and members of his extended family were killed. They had moved to the Nuseirat camp in central Gaza after Israel's warning on 13 October. Some members of his family survived and some were buried under the rubble.
The camera followed al-Dahdouh to the al Aqsa Martyrs hospital in Deir al Balah where still composed he held his seven-year-old daughter's shrouded body in the morgue and knelt beside his fifteen-year-old son's body.
On 26 October Wael al-Dahdouh was at his wife and children's funeral. He returned to work following the tragedy saying: "I felt that it was my duty, despite the pain and the open wound, to get back in front of the camera, and to communicate with you on social media as soon as possible.
"As you can see, the firing is ongoing everywhere. There are airstrikes and artillery shelling, and things continue to develop."
He spoke to the press about the deaths of his family and said in response to returning to work, that he would continue the message by covering the news in Gaza despite the "there is no safe place in the Gaza strip, ever" and "no one is safe".
Described as "the voice of Palestinians in Gaza", al-Dahdouh has been reporting the suffering of Gazans for decades during the present and every war in Gaza: 2009, 2012, 2014 and 2021. Leading a team of reporters, cameramen and drivers as a team they have delivered coverage of the entire Gaza strip. Gaza's journalists bravely strive to report the news across the Arab world during conflict and are often without their families.
A colleague and friend of al-Dahdouh, Samy Zyara, described this as one of the most dangerous wars experienced in Gaza, saying: "The Israelis are trying to put pressure on Gaza's journalists to stop filming the massacres."
And despite Israel claiming not to target civilians or journalists, he added: "At least 20 journalists have been killed in this war. This has never happened before."
Finally, Israel Frey, an Israeli journalist, recorded a message that was shared by his friends and colleagues as he was forced into hiding following being attacked by a mob for expressing solidarity for Palestinians in Gaza.
He explains how the right-wing mob "stormed" his home and came after him and his family for expressing the calls for "empathy" and "prayers" for Gaza's children "who are being slaughtered". And despite being "afraid" as the threats against him continue he will not "break".
Frey explains how this war is being used "to promote the policy that was planned beforehand: apartheid, ethnic cleansing and the pushing away of Palestinians". He adds how images of Arab children with the caption 'Kill today the terrorists of tomorrow' are being spread on social media.
In a message to the world, he stated: "Notice you don't cross the fine line. Because with your willingness to support Israel, there's a government that enacts a policy of ethnic cleansing, of occupation, of prosecuting opposition and instilling fascism on the land. Please don't be a part of this."
Journalists are the voice of the voiceless.
© Copyright IBTimes 2023. All rights reserved.