Oil Slumps On Easing Fears Of Mideast Regional War
World oil prices sank Monday as traders hoped a region-wide conflict could still be avoided and Israel said its forces killed dozens of Hamas militants in clashes in Gaza.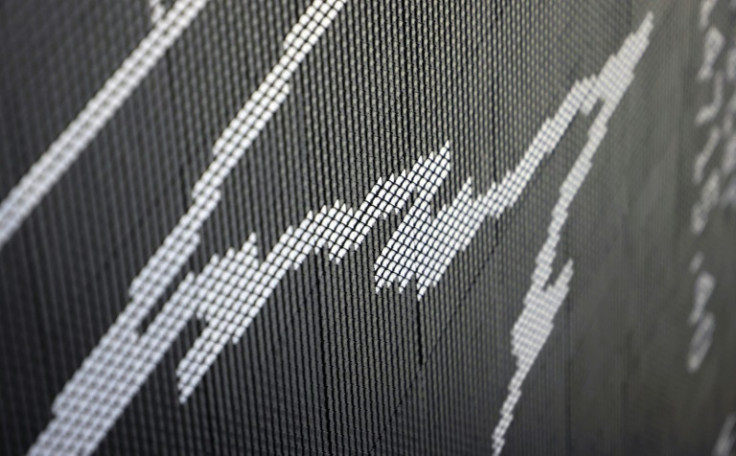 World oil prices sank Monday as traders hoped a region-wide conflict could still be avoided and Israel said its forces killed dozens of Hamas militants in clashes in Gaza.
Equities rose in Europe and on Wall Street as the sliding oil market lifted hopes that the US Federal Reserve and the Bank of England will opt for no-change when they announce their latest interest-rate decisions on Wednesday and Thursday respectively.
Crude futures pared Friday's near three percent gains as Israel's military continued air and ground operations in Gaza.
Ground battles raged inside the northern Gaza Strip on Monday and Israeli tanks entered the southern outskirts of its largest city in the war against the Palestinian militant group Hamas.
"Crude oil prices have slipped back below $90 a barrel, down from their Friday peaks as the Israeli incursion into Gaza turns out to be a more measured affair than many had initially feared it might have been," said analyst Michael Hewson at CMC Markets.
Much of the gains were on concerns that other oil producers in the Middle East might intervene in the crisis if Israel launched an all-out invasion, but with other nations staying on the sidelines, markets saw some relief.
"Although this view is keeping oil prices lower for now, the situation remains highly volatile and any sign of the conflict spilling over into a wider Middle East conflict should see oil prices firmly bid," said Tickmill analyst James Harte.
Israel's intensifying land and air campaign since Hamas's October 7 attacks has heightened fears for the 2.4 million civilians trapped inside besieged Gaza, where the Hamas-ruled health ministry says more than 8,300 have died.
Israel says more than 1,400 people, mainly civilians, were killed in the October attacks by Hamas militants, with more than 230 people taken hostage.
Instead of a broad offensive, officials have currently opted for targeted attacks on a day-to-day basis, tempering worries of an all-out war that could drag in Iran and even the United States.
"US stocks are rallying as widening war fears eased a bit and after strong earnings from McDonald's," said Edward Moya of the OANDA trading platform in a note.
"It's a big week for interest rate decisions," said AJ Bell investment director Russ Mould.
Both the Fed and the BoE "are expected to keep rates unchanged, which should provide some relief to investors, although much of the focus will be on commentary about the path for rates going into 2024," Mould added.
The decisions come one week after the European Central Bank left eurozone interest rates unchanged last Thursday, bringing an end to a series of hikes that started in July last year.
Policymakers had raised rates at each of their last 10 meetings as they sought to rein in soaring inflation driven in large part by surging energy prices in the wake of Russia's invasion of Ukraine.
But ebbing price pressures and signs of weakness in the economy prompted the ECB to hold borrowing costs.
Brent North Sea crude: DOWN 3.3 percent at $87.45 per barrel
West Texas Intermediate: DOWN 3.8 percent at $82.31 per barrel
New York - Dow: UP 1.6 percent at 32,928.96 (close)
New York - S&P 500: UP 1.2 percent at 4,166.82 (close)
New York - Nasdaq: UP 1.2 percent at 12,789.48 (close)
London - FTSE 100: UP 0.5 percent at 7,327.39 (close)
Frankfurt - DAX: UP 0.2 percent at 14,716.54 (close)
Paris - CAC 40: UP 0.4 percent at 6,825.07 (close)
EURO STOXX 50: UP 0.4 percent at 4,028.32 (close)
Tokyo - Nikkei 225: DOWN 1.0 percent at 30,696.96 (close)
Hong Kong - Hang Seng Index: FLAT at 17,406.36 (close)
Shanghai - Composite: UP 0.1 percent at 3,021.55 (close)
Euro/dollar: UP at $1.0619 from $1.0565 on Friday
© Copyright AFP 2023. All rights reserved.