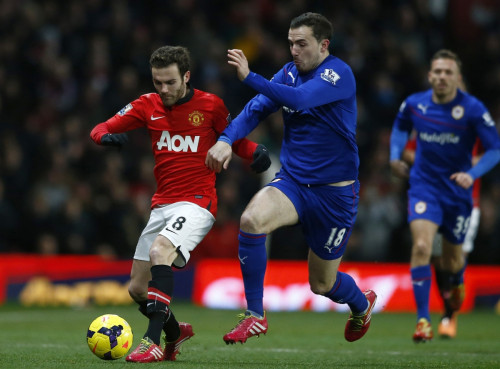 Manchester United legend Paul Scholes claims record signing Juan Mata has been the best player in Premier League for the last two seasons and believes David Moyes' side are very lucky that Chelsea agreed to sell him.
The Spanish maestro joined United from Chelsea for a record £37.1m fee in the winter transfer window and has already become a pivotal player for Moyes.
Even though the team has only won one of their last three games, Mata has already grabbed three assists.
Asked his opinion about Mata's signing in an interview with Manchester United TV, Scholes said: "For the last couple of years Mata has probably been the best player in the league.
"We had to pay a lot of money for him and we were very lucky that he wasn't in Chelsea's plans, and only we can benefit from him now. Hopefully he can have a strong end to the season and he can help us climb the table."
Nevertheless, Scholes refused to compare himself with Mata as he believes that the Spaniard plays in a different role.
"I don't think he's similar to me. He's obviously a quality player but he's not a central-midfielder, he's a player who likes to play in the number 10 role," added Scholes
Furthermore, Scholes claimed Mata's addition will give Moyes more alternatives up front as he now has Robin van Persie, Wayne Rooney, Javier Hernandez and Danny Welbeck all vying for a starting place in his line-up.
"It's going to be difficult for the manager now as we've got five players vying for two positions. That can only be a healthy thing for competition though as the two forwards always need to impress because they know the talent waiting to take their place."