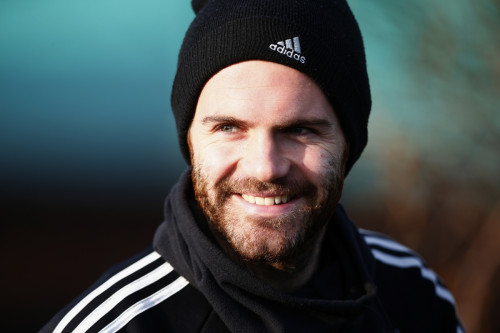 Juan Mata has told of his "mixed feelings" at joining Manchester United from Chelsea in a 1,000-word letter to Blues fans.
The Spanish international joined United for a club record £37.1m on Saturday in a deal understood to run until the summer of 2018.
Despite being named Chelsea's Player of the Year in each of his two full seasons at Stamford Bridge, Mata had played a peripheral role at the club since the reappointment of Jose Mourinho.
Mourinho confirmed on Friday that among Mata's reasons for joining United was his desire to cement his place in Spain's World Cup squad and the ex-Valencia man has praised Chelsea upon his departure following some "difficult situations" this season.
"I have experienced some complicated situations from a personal point of view, mainly during the last six months," new United signing Mata wrote on his online blog.
"Every message I got through the social media, every nice word you have said to me on the street, and of course, your support in the stadium, has made me feel incredibly proud of the Chelsea fans; you deserve a team like the one you've got, with so many fantastic players.
"I hope you understand that after going through a complicated and, for me, new situation in the last few months, I believe this is the best choice in order to carry on with my football career and to keep enjoying this sport.
"From feeling like an important player, I started to experience some difficult situations and I felt unable to help the team to the extent that I wanted and was used to. Obviously, I fully respect the circumstances.
"Today is a day of mixed feelings, remembering the past and looking forward to the future and what it has to bring. I look forward to being happy and to enjoy what I like the most: play football."
Mata becomes United's record signing at a time in the season where they require inspiration in their quest to qualify for the Champions League, a race in which they trail Liverpool, Tottenham Hotspur and Everton.