Dame Judi Dench has fulfilled a lifelong desire by getting her first tattoo at the age of 81. The British actress got the words 'carpe diem' inked on her wrist after her daughter Finty Williams gifted her with a tattoo session for her birthday.
Revealing the reason she opted for the words – Latin for 'seize the day' – she told Surrey Life magazine: "That's my motto: 'Seize the day'. Finty gave it to me for my 81st birthday – she's wonderful with surprises.
"Mind you the company of A Winter's Tale, which I was doing at the time, used to say that it said 'fish of the day'."
According to psychologist and body language expert Judi James, a tattoo when you are considered to be 'past it' is a statement of intent. She told IBTimes UK:"Anyone over the age of forty will know the slow drip of stereotyping as you get older. You might still feel young but get treated like everyone's mum and then everyone's granny. People expect you to be kindly and sweet when in fact you're still as rebellious as you were in your teens.
She notes Dench may be keen to break the stereotype and challenge people's assumptions. "The glorious thing about getting inked later in life is that you're unlikely to make any of those spontaneous mistakes that younger people do, like getting a design or a name that will embarrass you later. In fact one of the best things about old age is that you can indulge in many of the things you didn't dare to when you were young as the long-term risks and time to regret become negligible," she said.
Dench is not the only veteran star who has a penchant for body art. Here are a few other stars that decided to threw caution to the wind and brand themselves with tattoos.
Ian McKellen
X-Men star Ian McKellen joined several of his Lord Of Rings castmates when they decided to get matching tattoos. The 77-year-old actor has the same 'nine' in Elvish just like Dominic Monaghan, Viggo Mortensen, Sean Bean, Orlando Bloom and Elijah Woods.
According to Woods, the cast members, "felt the experience was both wonderful enough and profound enough to have ourselves branded, so we went ahead and did that about a week before we finished."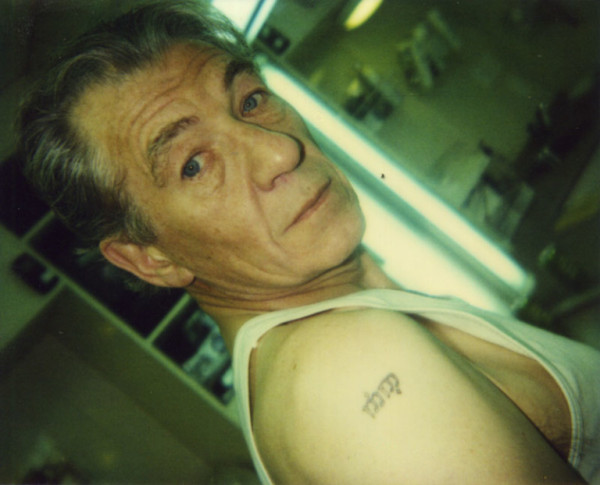 David Dimbleby
In 2013 Dimbleby says got his first tattoo while making the BBC One maritime series, Britain and the Sea at the ripe age of 75. The Question Time host opted for a scorpion on his right shoulder – it represents his star sign, Scorpio. He said his wife Belinda was "mildly amused" by his spontaneity. "I believe she wanted a tattoo once, but has never got around to it. Maybe I'll be able to persuade her," he said.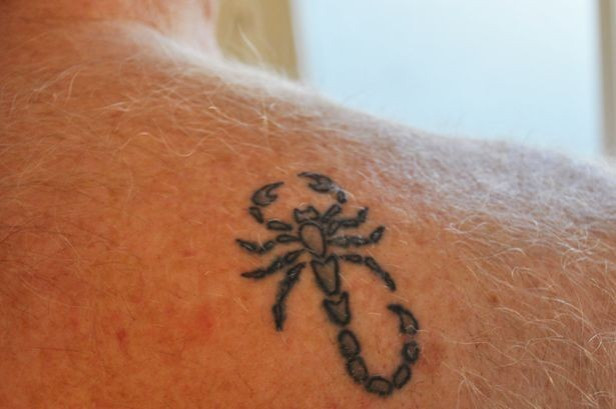 Dame Helen Mirren
The 70-year-old has a tattoo of interlocking Vs etched on her left hand – a remnant of youth. Mirren told Hello! magazine "I have a tattoo that means "love they neighbour" – even if your neighbour is as different from you as you can possibly imagine." In 2014, The Queen actor said it was a daily reminder of the importance of tolerance.
In April, Mirren sported a fake Prince symbol tattoo on her collarbone at the White House Correspondents Dinner in Washington, D.C. The not-so-permanent glyph and purple dress was seen as the veteran actor's homage to the late Purple Rain hitmaker.