The women led the way in both the style stakes and for their outstanding stage performances on theatre's big night at the 2016 Olivier awards. Nominees Gemma Arteron, Dame Judi Dench and Denise Gough turned heads as they took to the red carpet at the Royal Opera House in Covent Garden in anticipation of the glittering awards ceremony.
Veteran actress and British institution Dame Judi Dench looked regal in a heavily embroidered gold and black gown as she posed alongside Sir Kenneth Branagh. The esteemed actress was recognised for her performance in The Winters Tale, winning the Best Supporting Actress Award.
Accepting her award she joked that she was "livid" since it meant she had lost a bet with her grandson. "Ladies and gentlemen, I'm absolutely livid as I had a bet with my grandson ... and I'm never going to be able to forget it."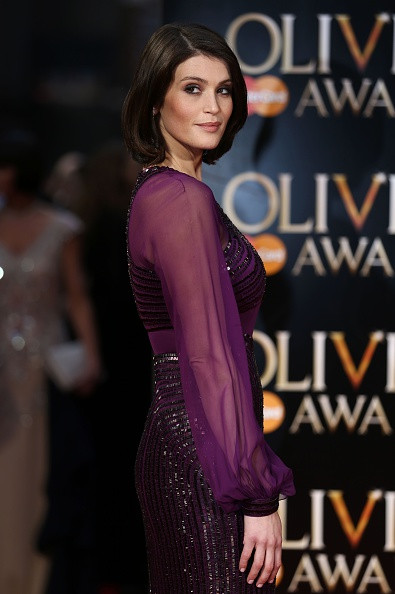 She went on to praise "a really fantastic company and crew and stage management", saying of the award: "It's lovely to have, but in actual fact it belongs to all those people just as much as it belongs to me."
Nominated for Best Actress In A Play for her role in Nell Gywnn, Gemma Arterton dazzled in a show-stopping glittering purple gown. And while she took the top prize for red carpet glamour, she lost out to fellow nominee Denise Gough winner of the Best Actress Award for 'People, Places and Things'.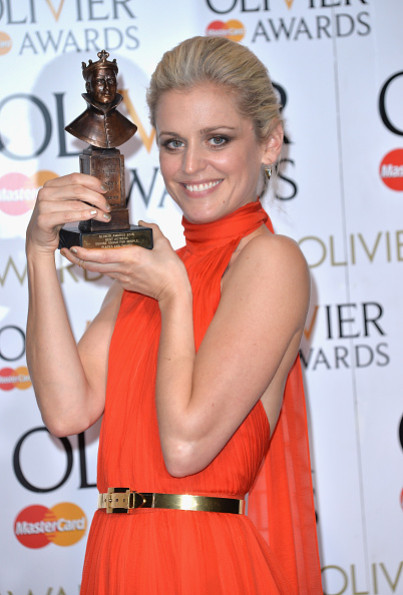 As she collected her award Denise Gough used her moment in the spotlight to acknowledge the absence of nominees in her category from ethnic minorities. After accepting the award from James Norton, she said: "Okay I've got 40 seconds so I've got to be quick. This is for my people, you all know who you are," adding that she was "just a bit disappointed" at the lack of diversity among the nominees in her own category.
She added: "I'm taking Noma Dumezweni and Marianne Jean-Baptiste with me."
Dame Shirley Bassey took centre stage in a figure hugging black gown while singer Cyndi Lauper made a style statement rocking pink hair. Lauper composed the music and lyrics of Kinky Boots, which is based on the 2005 movie with the same name starring Joel Edgerton and Chiwetel Ejiofor and has seven nominations, while Lauper, herself, is nominated with Stephen Oremus for Kinky Boots in Outstanding Achievement in Music.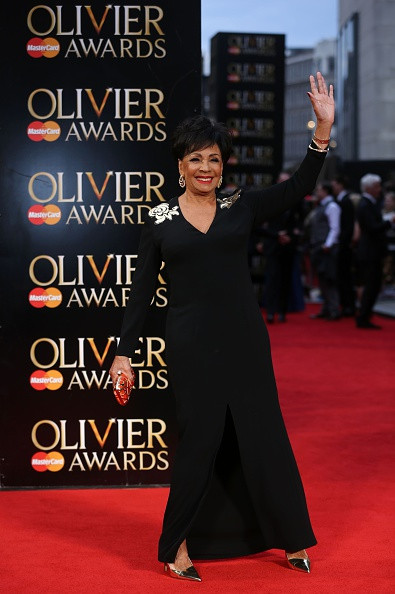 Actress Imelda Staunton, earned her eleventh Olivier nomination for her role in Gypsy. leading the way at the awards this year, with eight nominations overall. Her husband Downton Abbey star Jim Carter said he was 'very proud' of his wife. "It was a tremendous production, a wonderful show and I'm very proud of Imelda." Asked what it would mean if she won, he said: "It'd be nice, I mean it means more that she was good in the show," he said.
The actress did indeed take home the Best Actress award for her performance as Mama Rose.
Glee star Amber Riley also graced the red carpet as she spoke of her excitement at moving to London as she takes on the lead role in the West End production of Dreamgirls. She told Press Association: "I think being on the West End and being able to revive such an amazing show is a tremendous honour. I love a good challenge and I'm really excited to do it."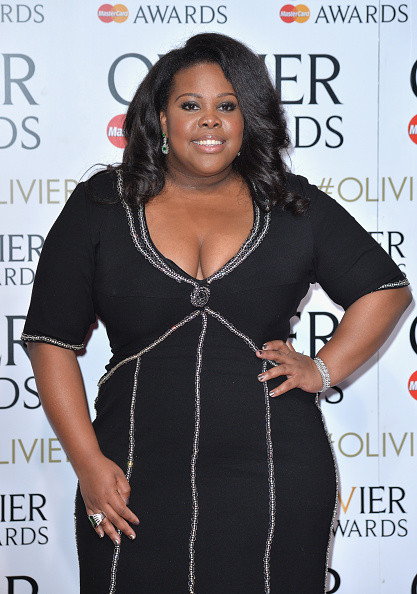 During the awards Jack Savoretti gave a special performance to mark the 400th anniversary of William Shakespeare's death, whilst the casts of Bugsy Malone, Guys And Dolls, Bend It Like Beckham, In The Heights, Kinky Boots, Mrs Henderson Presents and Seven Brides also performed on the night.
Hosting the event was acclaimed stage star Michael Ball who took to the stage in a pair of red, patent leather high heel boots. "Why wasn't I cast in Kinky Boots, Nell Gwynn or Gypsy? Tonight I think I've got to prove I've been overlooked," he joked.
The Olivier Awards 2016 air tonight (April 3) at 10.15pm on ITV 1.​
Olivier Awards 2016 winners
Best actress in a supporting role: Dame Judi Dench - The Winter's Tale
Best actor in a supporting role: Mark Gatiss - Three Days In The Country
Best actress: Denise Gough - People, Places And Things
Best actor: Kenneth Cranham - The Father
Best entertainment and family award: Showstopper! The Improvised Musical.
Best lighting design: Mark Henderson - Gypsy
Best new opera production: Kasper Holten - Cavalleria Rusticana/Pagliacci
Outstanding achievement in opera: Martin Fitzpatrick from ENO Chorus and Orchestra
Magic Radio audience award: The Phantom Of The Opera
Best New Comedy: Jessica Swale - Nell Gwynn
Best new dance production: Wayne McGregor's Woolf Works
Outstanding achievement in dance: Alessandra Ferri for Cheri and Woolf Works