In an interview with the MIT Technology Review, Julie Larson-Green, the new head of product development for Windows, has said that Microsoft "didn't really slow down" after the launch of Windows 8 and that the Surface tablet is a "long-term product."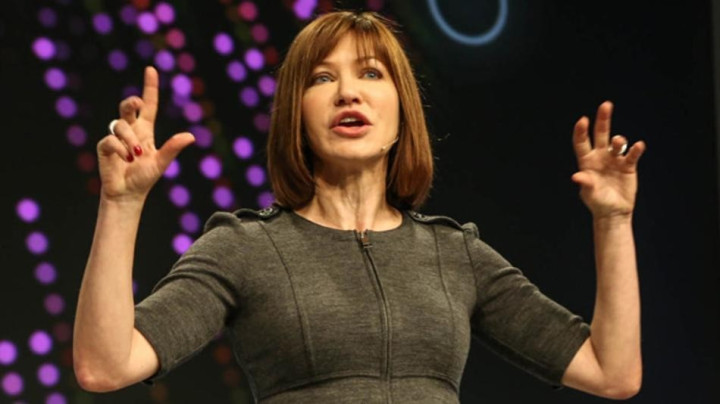 Larson-Green, who became head of Windows after Steven Sinofsky stepped down last month, said that it will take time for individuals and the technology industry to adjust to Windows 8 and the Surface:
"It takes time for individuals to adjust, but it also takes time for the industry to adjust to new things-all the complicated things about the supply chain and issues like what sizes of glass gets cut," explained Larson-Green.
Microsoft Surface is the company's attempt to show off what is possible with Windows 8. The 10in tablet comes with a pair of unique covers which feature a full QWERTY keyboard.
"Surface is our vision of what a stage for Windows 8 should look like, to help show consumers and the industry our point of view on what near perfect hardware would look like...one of the things that's always been nice about Windows is choice-you're not locked into one size, one shape, one color, one version.
"We're going for the over time impression rather than the first 20 minutes out of the box... we believe in Surface as a long-term product."
Julie Larson-Green has worked at Microsoft for more than two decades, and was involved in the development of Internet Explorer, before succeeding long-time head of Windows Steven Sinofsky. Sinofsky, who was believed to be in line to take over from Microsoft CEO Steve Ballmer, surprisingly left the company amid rumours of on-going disagreements with other executives.
Sinofsky's amazing brain
Speaking about Sinofsky, Larson-Green said he had "an amazing brain":
"Steven is an amazing leader and an amazing brain and an amazing person, but one person can't do everything. It's really about the team that we created and the culture that we created for innovation."
Larson-Green will share Windows responsibilites with another long-time Microsoft employee Tami Reller. Reller who is the company's chief financial officer and chief marketing officer, is now looking after the business side of Windows too.
Larson-Green said that Microsoft had similar ideas to the iPad when it launched in 2009:
"We started planning Windows 8 in June of 2009, before we shipped Windows 7, and the iPad was only a rumor at that point. I only saw the iPad after we had this design ready to go. We were excited. A lot of things they were doing about mobile and touch were similar to what we'd been thinking."
Although Larson-Green did not mention any plans, according to The Verge, Microsoft is working on providing yearly updates to the Windows operating system. Codenamed Windows Blue, the new OS is expected to launch in 2013 at a much lower price to previous versions of Windows, and will then be updated on a yearly basis.
The aim is to compete with Apple and Google which both regularly update their iOS and Android operating systems.