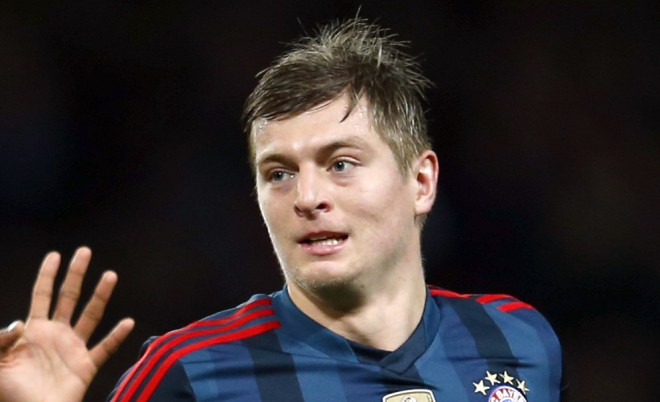 Former Bayern Munich manager Jupp Heynckes believes that Toni Kroos should stay with the club beyond the expiry of his contract as he can win everything with the Bavarians over the next four years.
The German international is being scouted by Manchester United after the player hinted that he may make his way out of the club next summer if Bayern do not agree to his contract terms.
The European Champions are yet to succumb to his demands and David Moyes has seized on the opportunity and is willing to bring the player to Old Trafford.
The midfielder is among the best in his position and displayed his ability to create something out of nothing when he scored the opener for Bayern in their 2-0 win over Arsenal in the first leg of the round of 16 tie at the Emirates.
United, who are reeling from a shambolic performance this season, need reinforcements in the midfield to resurrect their title charge next season. Bringing in someone of Kroos' ability will go a long way in establishing Moyes' dream of building his legacy with the defending champions.
However, his former manager Heynckes believes that Kroos will be doing his career a disservice if he decides to make his way out of the Bundesliga.
"He shouldn't leave Bayern, not even for Barca or Madrid. He can win everything with this side over the next four years and needs to be playing as the head of the team," he told Kicker.
Meanwhile, Kroos' brother Felix has told reports that the midfielder is still undecided on his future and is considering a move to Old Trafford in the summer. The 24-year-old's contract expires in 2015 and is likely to be handed a bumper contract at Old Trafford should he make the move.
"We have already talked about it. Manchester has been the team of my dreams since I was a child. However, I don't give him any advice. He will take a good decision for himself. There are worse situations than having to decide something like that," his brother said.