Jurgen Klopp has confirmed that poor behaviour was the reason for Mamadou Sakho's early return to England from Liverpool's pre-season tour of the United States. The Reds are playing in the International Champions Cup and completed their first game of the tournament against Chelsea on Wednesday (27 July), which was aired in the UK on Thursday; they lost the match 1-0 courtesy of a Gary Cahill header.
The French defender is set to miss the start of the season with an Achilles injury and was receiving treatment for the injury during the tour. He returned to Anfield earlier this week with the Liverpool Echo stating that his future at the club could be in doubt after flouting club rules on a number of occasions.
The German coach, however, has down played the severity of the incident, but made it clear that any player who does not follow club rules will be disciplined, while stating that just fining the player is not his style. The manager also denied talk of an argument between the two and revealed that he will talk to the player once the Reds return from their pre-season tour.
"I have to build a group here; we have to start new here. So I thought maybe it made sense for him to fly home to Liverpool and after eight or 10 days when we come back we can talk about it. It's not that serious," Klopp said, as quoted by the Liverpool Echo.
"He nearly missed the departure of the plane, he missed a session and was late for a meal. We have some rules and we have to respect them. If somebody doesn't respect it or somebody gives me the feeling he is not respecting it then I have to react that's all," the German manager explained.
"It is private how he reacted. But we had no argument, it wasn't 'aghh, you, no...' I spoke. You cannot argue when only one person is speaking. That's all."
"I think missed a session is missed a session. Even injured players have sessions."
"Fine him? I am not interested in the money of the players. Actually not really often in my life I've had to fine anybody because I want that we learn together to do the thing that is right," he added.
"Always it is the same with every group. I don't like fining. Sometimes it's funny, when the fine is bull****."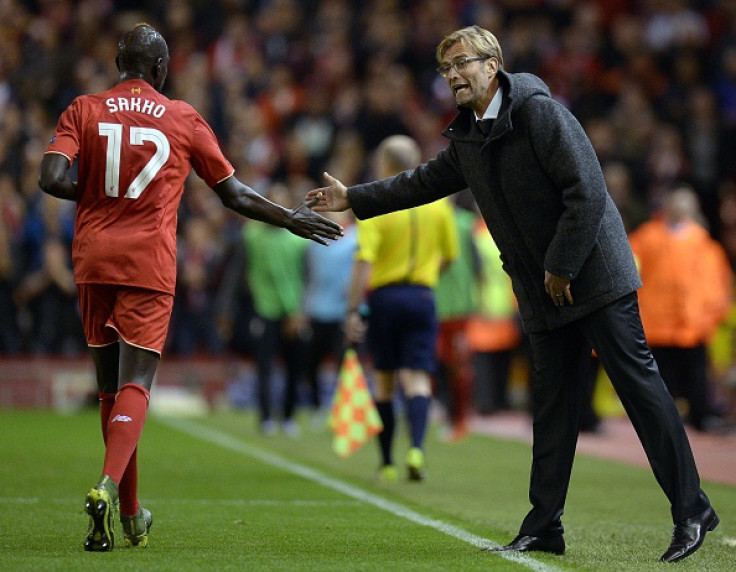 "Come on, pay for it, that's nice. But mistakes, fining never helps. It's not because they care about money, it's always yeah in the moment it hurts but after a while not. So I want them to do the things because they want to do it, that's all."
Sakho has not played for Liverpool since the Merseyside Derby in April as he was banned for allegedly failing a drug test. He has since been cleared of the allegations with an apology from Uefa and is cleared to continue his playing career with the Reds.