Justin Bieber and Selena Gomez reunite: Will former pair go exclusive again?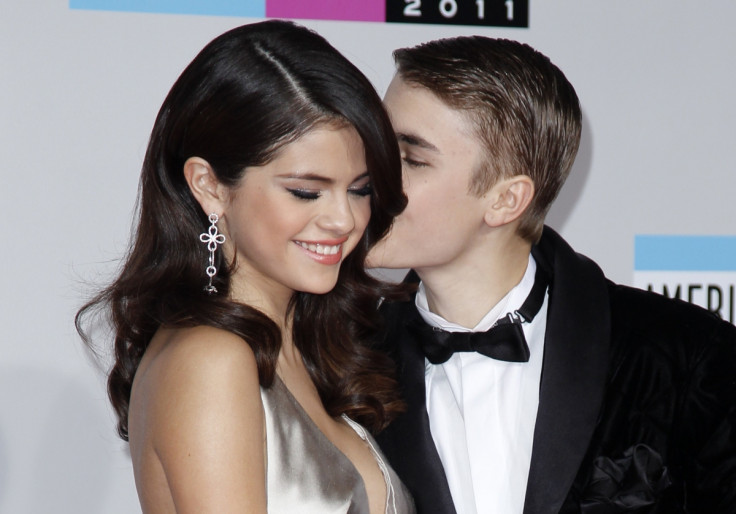 Canadian singer Justin Bieber and American singer Selena Gomez had recently sparked rumours that they were getting back together. The 21-year-old Baby hitmaker was filmed serenading the 23-year-old singer at the Montage Hotel on 20 November in Beverly Hills, California.
However, sources close to the two revealed that they are "not an item yet". An insider told Hollywood Life: "They both have an understanding that how they are playing things now is the exact route things should progress for the time being. They are going to hang out, and have their meet-ups, but they will not endure the media circus they would get into if they went exclusive again with each other. Selena wants more, but is accepting the way things are going because it allows her to still be in Justin's life."
The Boyfriend singer recently admitted that he still loves the former Disney star. Opening up about Gomez on The Ellen DeGeneres Show, Bieber said: "There's a lot of stuff that reminds me of her. You see something on TV and you're like: 'I remember when we used to watch this' or 'I remember this smell, it reminds me of a time'."
When DeGeneres quizzed Bieber over getting back together with Gomez, he replied: "We have a lot of history together and I am sure it could possibly happen. I think we are both just on our own journeys and figuring ourselves out and I think maybe once we figure ourselves out, we can come back and make an awesome duo or she finds someone awesome and I'll find someone awesome. I just want her to be happy."
© Copyright IBTimes 2023. All rights reserved.