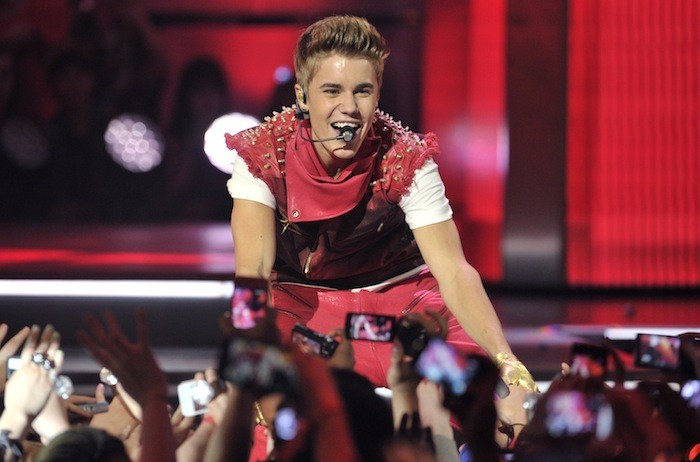 A concert-goer whose hearing was allegedly damaged at a Justin Bieber gig is suing the star for $9.23 million (£6m).
Stacey Wilson Betts claims that she was injured by a "sound blast" when she took her daughter to the see the teen heartthrob at a show in Portland, Oregon, in 2010.
In documents published on celebrity site TMZ.com, Betts claims: "I was injured by a sound blast that exceeded safe decibel levels."
She claims that the arena was already extremely loud because of screaming fans and that the Boyfriend hitmaker made things worse when he climbed into a "heart-shaped aluminum/steel gondola" which dangled over the crowd.
Her lawsuit accuses Bieber of "creating a wave-like effect of screaming by pointing into various sections of the arena, then enticed the crowd into a frenzy of screams by continuously waving his arms in a quick and upward motion."
She also claims: "The gondola that Justin Bieber was suspended in acted as a sound conductor creating a sound blast that permanently damaged both of my ears."
As a result of the increased din, Betts claimed she suffers from tinnitus, which creates a "loud, high-pitched, whooshing, pulsating sound' as well as other hearing-related damage. She also claimed anxiety, loss of sleep, and depression.
Bieber, his label Island Def Jam Records, the concert promoter and an arena in Oregon are all being asked to pay damages.