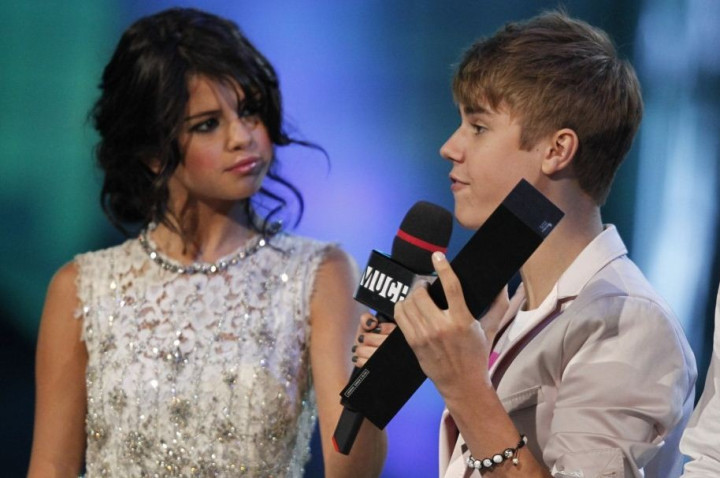 Canadian pop star Justin Bieber has created quite the buzz by posting a photograph of his buttocks on his Instagram and Twitter accounts. And although the 18-year-old deleted the image shortly after, the post is believed to have generated nearly 90,000 likes. The photograph shows Bieber wearing a black tank top, a baseball hat, sunglasses and peering over his shoulder as he lowers his pants.
The singer's manager, Scooter Braun, also posted on Twitter, probably in an attempt to defuse the tension, saying: "as a prankster u have to respect another good prank. only makes sense."
"Did that Beaver just #moon me?? At least the Bear thought it was funny," he later added.
Bieber is on tour to promote his album Believe and will travel to the American states of Georgia and Florida before crossing the Atlantic to appear in Dublin, in February.
The teen is believed to be going through uncomfortable moments in his personal life, after breaking up with Disney star Selena Gomez. And he courted more controversy when he appeared in a photograph smoking what may be marijuana. The photographs were reportedly taken during a hotel party in Newport Beach.
Selena Gomez on Split with Bieber
Meanwhile, Gomez appeared to speak on the break-up with Bieber when she hosted and performed at a UNICEF Benefit at the Best Buy Theater in New York City.
"I've been through a lot the last couple of months. It's been sad and cool, but interesting. This song definitely speaks to me," the 20-year-old told the audience, before singing Justin Timberlake's Cry Me A River.
The Wizards of Waverly Place actress also talked about her friendship with best friend Taylor Swift.
"Taylor is one of the most inspirational, positive, good-hearted people I know," she said, adding, "I met her when she was 18...it was absolutely incredible to see someone so successful and so humble. I think she's been a big part of me staying who I am, too."