Juventus are preparing a late transfer offer to sign Marouane Fellaini from Manchester United, according to reports.
The Sun says the Italian champions will table a £22.5m ($29m) bid for Fellaini, 29, after they complete a deal to sign Blaise Matuidi from Paris Saint-Germain.
Juventus boss Massimiliano Allegri has targeted the signing of two strong central midfielders after his team slumped to a surprise defeat against Lazio in the Italian Super Cup.
However, United manager Jose Mourinho has made it clear that he sees Fellaini as a vital member of his squad, making the prospect of any transfer highly unlikely.
Mourinho said Fellaini was "too important" to his plans last month amid reports linking the Belgium international with Turkish club Galatasaray.
"It's easier for Galatasaray to get me than Marouane," the Portuguese was quoted as saying by Sky Sports.
"If they need a manager, they have a chance, but Marouane? Forget it. He is too important to me."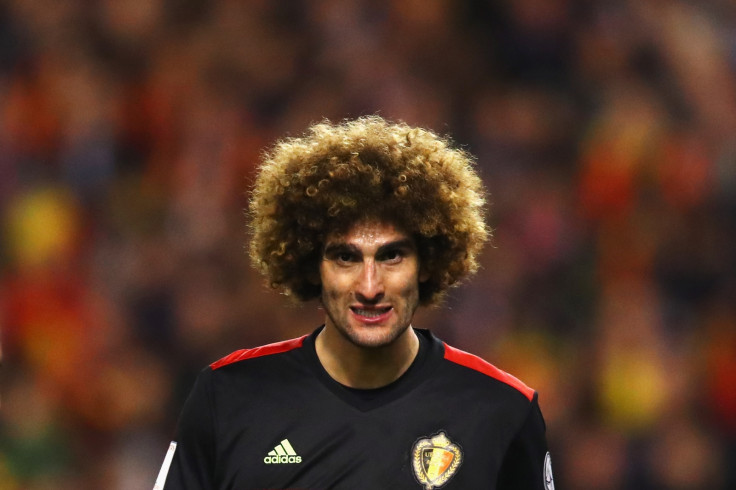 Fellaini made 28 league appearances for United last season, scoring one goal. He is in the final year of his contract at Old Trafford.
Meanwhile, Paul Pogba has said he is desperate to lead United to their first Premier League title since 2013.
The Frenchman, who joined the Red Devils from Juventus for £89m last summer, said he was feeling more comfortable at Old Trafford in his second season as a first-team player.
"I came here to win the Premier League and to challenge myself as well. Winning the Premier League is what matters," Pogba told Manchester Evening News.
"Last season, the first question from everyone was always all about the price tag. Now everyone is asking about the football. That tells you everything," he added.
"I am always confident. I always give my best and now it is my second season. I know more about the Premier League and I adapt more with the team."