Kanye West may have offered the biggest dig towards Jay-Z and Beyoncé without saying a word.
The 40-year-old rapper went a little wild on Instagram last night to commemorate Valentine's Day, mentioning his beloved wife Kim Kardashian and posting a slew of photos of iconic couples.
Father-of-three West posted multiple pictures of famous couples from over the decades, including Jackie and John F Kennedy, Pamela Anderson and Bret Michaels, Sonny and Cher and himself with wife of four years Kardashian.
Despite posting snaps of modern day power couples such as the now-divorced Angelina Jolie and Brad Pitt and Paris Hilton and Deryck Whibley, he refrained from nodding to two of the most famous married stars on Earth – his former friends Jay-Z and Beyoncé.
Though the couple have endured a rocky road in the past few years following Jay-Z's cheating revelations, they are two of the most influential stars in popular culture with a joint net worth of approximately $1.16bn.
They met at around 1999-2000 when Beyoncé was just 18, with the singer previously telling Oprah Winfrey: "We were friends first for a year and a half before we went on any dates."
The relationship trickled into their music careers as Jay-Z released '03 Bonnie and Clyde featuring his future wife in 2002, while Beyonce dropped Crazy in Love in 2003, which won them the Best R&B Song and Best Rap/Sung Collaboration awards at the 2004 Grammy Awards.
But since West famously fell out with the power couple, the duo missed out on a spot on the rapper's Valentine's Instagram feed.
Jay-Z, 48, previously opened up about his ongoing feud with West after the fellow rapper ranted about him and Beyoncé at one of his concerts.
Previously speaking to The NY Times' T Magazine executive editor Dean Baquet, Jay-Z said he will "always love the guy."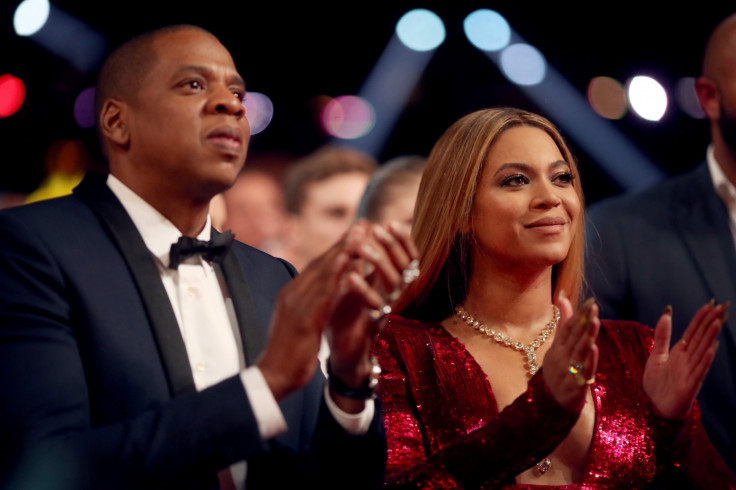 He said: "I [talked to] Kanye the other day, just to tell him, like, he's my brother. I love Kanye. I do.
"It's a complicated relationship with us. Kanye came into this business on my label. So I've always been like his big brother. And we're both entertainers."
"It's always been like a little underlying competition with your big brother. And we both love and respect each other's art, too. So it's like, we both – everyone wants to be the greatest in the world. You know what I'm saying?" he added.