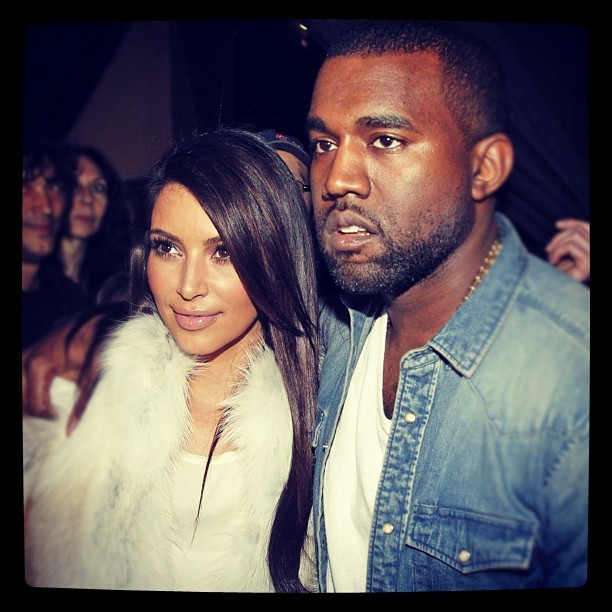 Lovestruck Kanye West has paid his girlfriend Kim Kardashian a controversial compliment by writing a love song titled Perfect Bitch for her.
He took to Twitter to tell the world that he had penned the song for his girlfriend of just six months, writing: "I wrote the song Perfect Bitch about Kim."
In the track, the hip-hop artist describes the 31-year-old reality star as his ideal woman.
The 35-year-old star brags about bagging the love of his life while also making not too subtle references to her famous curves.
"[The lyrics] are about his search for the perfect woman and how he has now found the perfect bitch, " an insider told the Daily News.
His backhanded tribute also touches on Kardashian's failed marriage to NBA star Kris Humphries.
"I'll admit I fell in love with Kim around the same time she fell in love with him," he raps in the song.
West debuted it in a New York club with a clutch of other tracks from his upcoming album Cruel Summer.
The couple, who began dating earlier this year, have been inseparable since going public with their relationship.
A friend told Us Weekly that their relationship was moving just as fast as generally believed and that they were already "talking marriage".