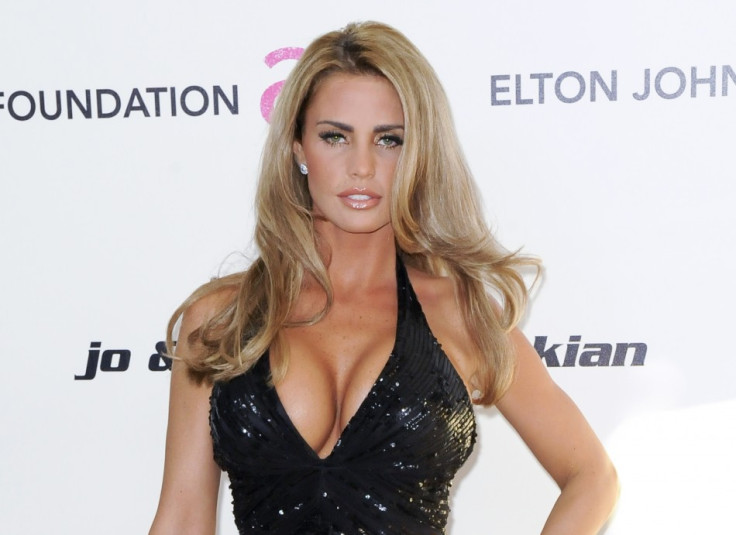 Katie Price was given a serious reality check this weekend when she tried unsuccessfully to get into an exclusive London nightclub on Saturday night.
The former glamour model was refused entry into the exclusive London nightclub The Box whilst A-list celebrity Clive Owen was allowed to party the night away inside.
It seems that the days of Price being able to use the 'Do you know who I am?' card are officially over with her celebrity status waning in recent months.
The reality TV came crashed down to earth when she given her marching orders by club bouncers at the Soho venue and forced to find somewhere else to let her hair down.
However, the newly single Price kept her head up and tried her best to hide her embarrassment as she retreated from the club with friends by smiling and joking.
Maybe the snub was down to her less than fitting attire consisting of leopard print leggings, a black gilet adorned with a fur collar and ankle boots that she wore for the occasion. Her choice of outfit clearly contrasted to the kind worn by the showbiz elite that regularly visit the club.
Price, 33, was not alone, singer and songwriter Eliza Doolittle was also sent packing by the doormen after she and her friends tried to get in.
The mother -of -three's attempt to lick her wound's after being reportedly dumped by former Argentinean boyfriend Leandro Penna was not a complete disaster as luckily she and her pals managed to get into Mayfair's upmarket The Cuckoo Club.