American rapper Kanye West has got himself into a controversy again and this time for his pro-Donald Trump comments during his latest Saint Pablo Tour show in San Jose on 17 November. His rambling speech has reportedly disappointed Beyonce and Jay Z.
"They understand that it's a two-way street and people don't have to agree with their political views, but they also feel like Kanye should shut his mouth sometimes. They feel you shouldn't have a say if you didn't vote," a source close to the couple told Hollywood Life.
Both the Halo singer and her rapper husband were campaigning for Hillary Clinton during the presidential election. To increase the Democrat candidate's chances of winning, the couple participated in the get-out-the-vote concert at Cleveland State University's Wolstein Center four days before Election Day. But to their dismay, Clinton lost the election leaving Queen Bey heartbroken.
The music power couple reportedly think that West should stick to singing while on stage rather than make controversial political statements that may send the wrong message. "Since people are paying for you to perform, stick to that and leave the ranting for another time. They both have lost some respect for Kanye over this outburst," the source added.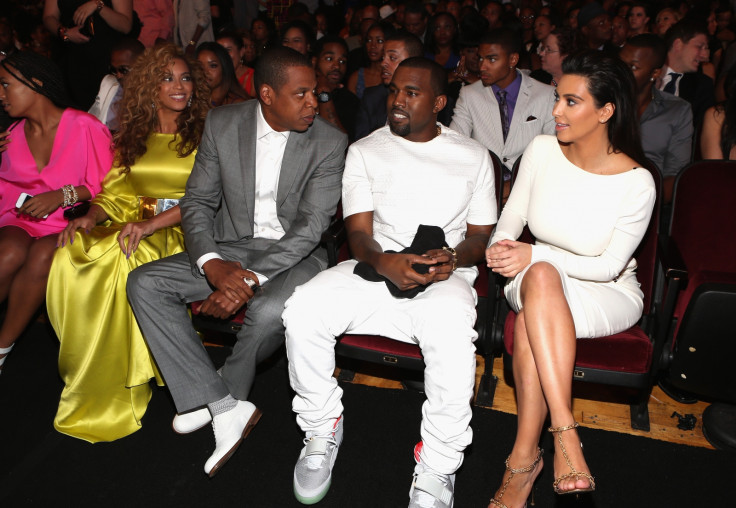 During his stage rant, West, 39, said: "I said something that was kind of politically correct. I told y'all I didn't vote, right? What I didn't tell you...If I were to have voted I would have voted on Trump."
The Carters and the Wests already face a strained relationship following the Kim Kardashian robbery incident. The Pablo rapper ranted against the couple during one of his stage shows hinting at the crack in their year-old friendship. "Don't call me after the robbery and say, 'How you feelin'?' You wanna know how I'm feeling? Come by the house ... Bring the kids by the house, like we're brothers," he said without naming Jay Z or Beyonce.