Rebecca Farnworth, the ghost-writer who helped make former model Katie Price (formerly Jordan) a surprise best-selling author, has died of cancer at the age of 49.
Mother-of-three Farnworth was the ghost-writer behind nine novels and five autobiographies on behalf of Price, racking up millions of sales and helping make the celebrity novel a marketing phenomenon.
Price's first memoir, "Being Jordan" (2005) sold over a million copies. Price's first novel, "Crystal", outsold the entire Man Booker shortlist in 2007, meaning Price - or rather Farnworth - had a bigger impact on the best-seller charts than Ian McEwan, Anne Enright, Nicola Barker, Indra Sinha, Mohsin Hamid and Lloyd Jones put together.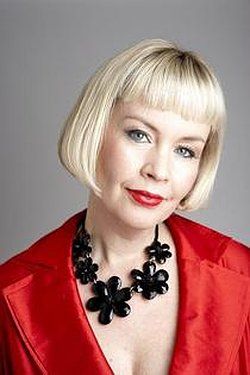 Although critics were snooty about Price's literary aspirations, there was no doubt that in Farnworth, she found a gifted writer who was able to put words to paper which actually sounded like they came from the former supermodel.
Price has been honest about her own lack of literary talent, saying at the launch of her most recent novel - not ghost-written by Farnworth - that she was "not a professional writer". Luckily for Price, Farnworth was - she also wrote three novels in her own name, "Valentine," "A Funny Thing About Love" and "Swimming Pool Summer."
Although Price has yet to comment publicly on Farnworth's death, in a BBC interview in 2012 she said: "You've definitely got to have a talent to sit there and write the book. I mean she's amazing at it. So, I come up with the plot, and then we go through each chapter together. She fills out the bits. She's just amazing how she does it. She really is good."
Farnworth died last week, surrounded by her family, but her death was announced today by agent Maggie Hanbury. "Vibrant and full of life, Rebecca was huge fun to work with," said Hanbury, "always ready with a quip to set the room alight with laughter. She created memorable authentic characters that seemed to have a life of their own."