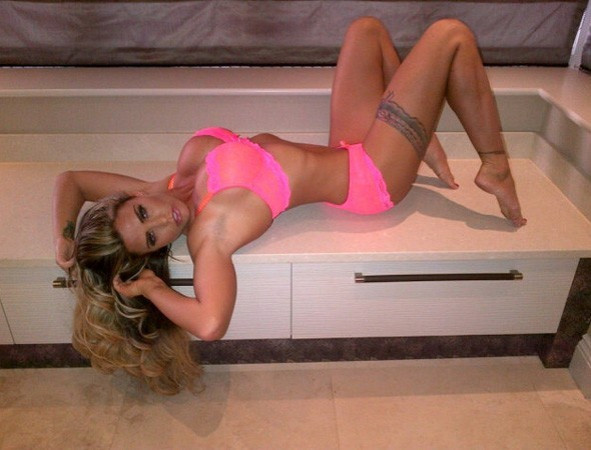 Katie Price has revealed that she was rushed to hospital when her fifth boob job went horribly wrong.
The 34-year-old former glamour model was taken to A&E three times after contracting a dangerous post-op infection.
Price, who is now a 32D, admits that she had been warned that the breast augmentation would be "a tricky procedure" before she flew to Belgium for the operation, but choose to go through with it.
Upon her return to the UK, she realised her bandages were wet and the wound had turned septic.
Opening up about her nightmare, Price told The Sun newspaper: "I was feeling so ill and feverish that my family called an ambulance and I was rushed to A&E."
The mother-of-three admitted that doctors were so worried about her health that she was referred to a cancer surgeon specialising in breast removals.
"They cleaned the wound and said they hoped it would heal with antibiotics. It didn't and the surgeon told me that if the infection had spread, he would have to take my implants out."
Fortunately the infection subsided and she was finally able to show off her newly-shaped cleavage at the London premiere of new Bond film Skyfall.
"I paid the price for the op but these boobs are the best I've ever had and I'm pleased. I did them for myself - no one else"