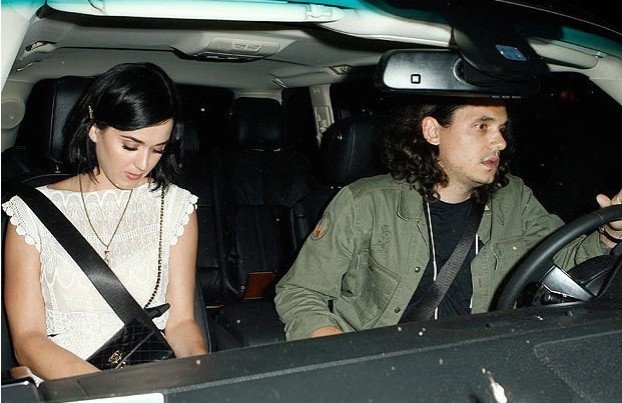 Pop star Katy Perry has suffered fresh heartbreak after being dumped by John Mayer via email.
The 34-year-old musician is said to have chosen the coward's way out of their short-lived romance after growing tired of the Kissed a Girl hitmaker's "hard partying".
A source close to Perry told Us Weekly magazine: "He dumped her through email. She was furious and really hurt.
"She was into him, but he wasn't feeling it."
Things appear to have turned sour very quickly for the new couple who were spotted on a dinner date earlier in August.
The pair tucked in to a romantic meal at LA's Pace Restaurant before heading to the Chateau Marmont Hotel.
A spy said that the pair were "holding hands across the table, sneaking kisses and laughing".
However, a source claims that Mayer, who previously dated Hollywood actress Jennifer Aniston, was never struck on Perry and simply got bored with the relationship.
"John did a real number on Katy. She held off from his advances for the longest time but he laid on the charm thick and promised her he was a changed man," sources told RadarOnline.com.
"She eventually gave in, fell head over heels for him and then - yep - once he had made his conquest, he dumped her."
The songbird's relationship woes came just weeks after she revealed she was prepared to give love another try despite her very public split with Russell Brand.
She told US Elle: "I'm a woman who likes to be courted, strongly. Never say never. I'll let love take the lead on that."