A federal court in the United States has fined Katy Perry and her group of writers for copying some lines in her 2013 hit Dark Horse from a Christian rapper's 2009 song, and ordered them to pay a fine of $2.78 million.
The singer herself has to pay $550,000 while record label Capitol Records was ordered to pay $1.2 million in damages; producers and other collaborators on the song have to pay the balance.
Marcus Gray, also known as Flame, along with his two co-authors filed a lawsuit against the pop star and her team five years back. They claimed that Perry and her team had stolen lines from his 2009 rap Joyful Music for her song. They said they were pleased to see justice rule.
Perry's lawyer Christine Lepera said after the verdict that they will vigorously fight the decision because the writers of Dark Horse consider this as "travesty of justice."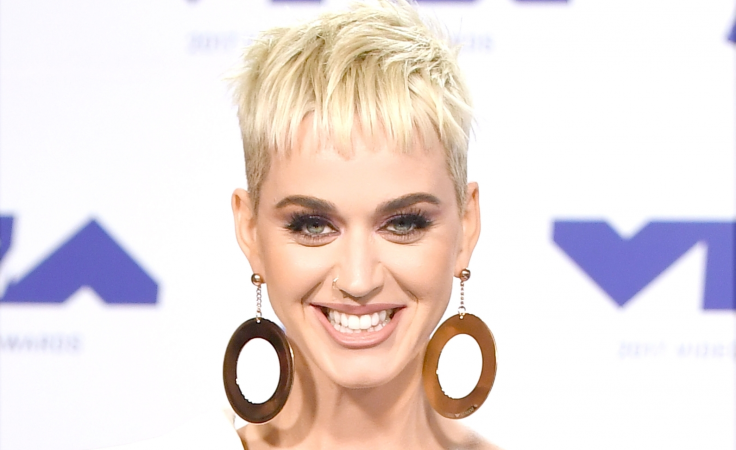 According to the BBC, Michael A Kahn, Gray's lawyer told the jury, "These defendants have made millions and millions of dollars from their infringement of the plaintiff's copyright." The argument was over a musical part of the Dark Horse but Perry and her fellow writers were also found guilty.
Since the musical portion of the Joyful Noise's rap plays through 45 percent of Dark Horse song, Gray's lawyer Khan demanded 45 percent of the earnings of Perry's album Prism. The defence wanted to divide the money by the number of songs but Khan argued that a CD can't be broken into two pieces and also this was the most popular song of the album.
While both sides agreed that she made a profit of $2.4 million from the record, Gray's side argued that the gross profit was $41m. This was when the jury intervened, saying Gray was not trying to seek justice but grab as much money as he could.
Based on expert testimony, lawyer Aaron M Wais argued that the copyright issue in the Dark Horse can just amount to 5 percent of the entire earning of the song and that it was Katy Perry who made the song that big because of her stardom. He said, "If you replaced her with an anonymous artist, do you really think it would sell as well?" said a Sky News report.
Perry and her writers argued that they have never heard of Flame before. Perry even told the jury that she can perform the song in front of them but there was a technical error and it couldn't happen as planned.