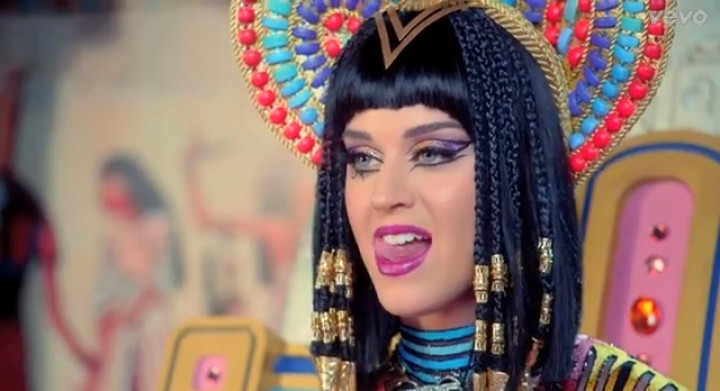 Katy Perry has dated some of the world's most eligible bachelors but it looks like the pop superstar is taking her affections in a new direction.
According to Look magazine, the Roar singer has a "huge crush" on One Direction heart-throb Harry Styles.
Although Perry has been romantically linked to DJ Diplo in recent weeks, she reportedly cosied up to Styles, 20, during an alleged intimate dinner in Nobu in Malibu and the pair are now said to be getting on like a house on fire.
''They like each other. Katy and DJ Diplo are casually dating, but she's developed a huge crush on Harry, which she calls unexpected," a source told the publication.
''He looks up to Katy and loves that she isn't your typical needy twenty-something.''
While Perry, 29, is supposedly making advances, one person who will not be giving her the green light to pursue Styles is his ex-girlfriend, Taylor Swift.
The country singer is reportedly unhappy about the pair's alleged closeness. "She's shocked. Katy dating an ex? Yeah, that would hurt,'' the insider revealed.
Perry and Swift have been allegedly feuding ever since the Shake It Off singer supposedly suggested Perry inspired her Bad Blood song and also hinted in an interview with Rolling Stone that Russell Brand's ex-wife may have tried to sabotage her Red tour.
"Katy's known Harry for years and she knew that going out and getting pictured with him would really annoy Taylor," another insider told Heat magazine.
"Katy would probably find it funny to think of Taylor, at home Google-stalking her and Harry. They'd [Harry and Katy] have thought it was pretty hysterical that Taylor took the bait and used their innocent dinner as an excuse to reach out to Harry."