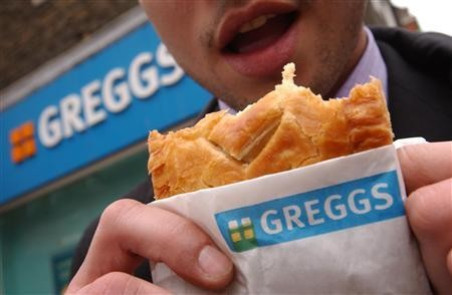 Greggs chief executive and leader of the anti-pasty tax crusade against the government, Ken McMeikan, has quit Britain's most famous baker to become boss of European caterer Brakes Group.
McMeikan, who has led Greggs since 2008, will leave when he is replaced.
"It has been a great honour to lead Greggs since 2008," said McMeikan. "It is a wonderful company with fantastic people and I am enormously proud of all that we have achieved together. There are many exciting growth opportunities ahead for the business and the team are well placed to deliver them."
McMeikan was at the fore of a campaign against the government after the 2012 Budget when Chancellor George Osborne announced that hot pasties would be slapped with 20 percent VAT, a tax not usually charged on food.
Eventually the government caved in to public and political pressure, scrapping what had been dubbed the pasty tax.
Greggs shares had fallen by as much as 40 percent in early trading.
The company employs 20,000 people and operates 1,500 stores across the country.
In 2011 Greggs turned over £701m ($1.12bn, €870m), compared to Brakes' £2.6bn.
Brakes is owned by US private equity firm Bain Capital. It employs 10,000 people and supplies the catering industry.
Over the next five years it will embark on a £250m investment programme.
Greggs reported that its underlying sales were down 2.6 percent in the 14 weeks to October. It will make its Christmas trading statement on 9 January.
"With a tough Christmas comparative, we think Greggs will have its work cut out to meet market expectations," Esprito Santo Investment Bank analyst Sanjay Vidyarthi told Reuters.
---
Follow @shanecroucher