Kendall Jenner is apparently happy that Kylie Jenner and Tyga are growing apart. The Victoria's Secret model's bond with the 18-year-old had strained recently because of her relationship with the rapper.
"Now that Kylie's world doesn't revolve around Tyga, she and Kendall are really close again," a source told Hollywood Life. "They go through their ups and downs, but right now they're tighter than they've ever been. A big part of that is because Kylie's making room for Kendall in her life again. She's not glued to the hip with Tyga, and that's a huge relief for Kendall; She feels like she has her sister back."
"Kylie's friends are relieved too," the insider added. "She's got way more time for them these days now. She and Tyga are still doing their thing, but she's just got more balance in her life. Her focus is back on her family, her friends, and herself. Tyga is still in the picture, he's just not the whole picture anymore. It's healthier."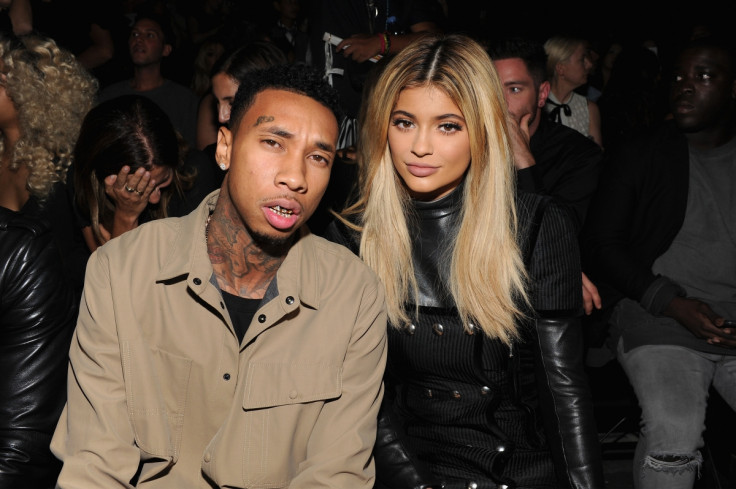 Meanwhile, the 18-year-old Keeping Up With The Kardashians star talked about her relationship with Tyga on The Ellen DeGeneres Show. The Oscar host asked: "I don't know. I don't know what's going on all I hear is that you're with Tyga you're not with Tyga?"
Jenner replied: "No. We're not broken up. We just honestly... we became best friends before anything happened so I think that, that's awesome and we're just like. I don't know. Hanging out. Living life. We're still together."