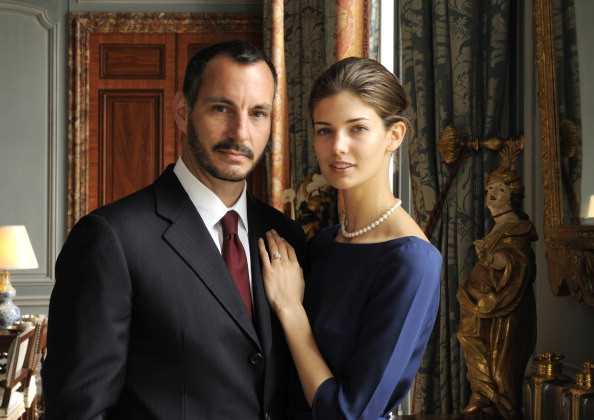 It looks like there is another royal baby on the way.
Kendra Spears, the American supermodel who become a princess after marrying Prince Rahim Aga Khan, is expecting her first child.
The couple, who tied the knot in a traditional Muslim ceremony in September 2013, announced the baby news on the website for Nizari Ismailism.
A spokesperson for Prince Aga Khan, who is the spiritual leader of the world's Shia Ismaili Muslims, said he was delighted about the new addition.
"Expressing his greatest happiness, Mawlana Hazar Imam informed the Jamat today that Prince Rahim and Princess Salwa are expecting their first child," the statement said.
"Around the world, Ismailis are gathering in Jamatkhanas to celebrate the happy news."
The 26-year-old model – who has previously been dubbed the next Cindy Crawford, thanks to her distinctive upper-lip mole – made headlines across the globe when she announced her engagement to the 41-year-old royal, the eldest son of one of the richest men in the world, the Aga Khan.
"Thank you all for the kind tweets! We're very excited!" she told her 7,200 followers at the time.
She converted to Islam ahead of the nuptials and the couple married at Château de Bellerive on the shores of Lake Geneva.
Seattle-born Spears earned her BA in Sociology from the University of Washington before making her catwalk debut in September 2008 during New York Fashion Week.
She has appeared in campaigns for Diane von Furstenberg and Prada, and walked the catwalk for Calvin Klein, Chanel, Lanvin, Yves Saint Laurent and Givenchy, among many others.