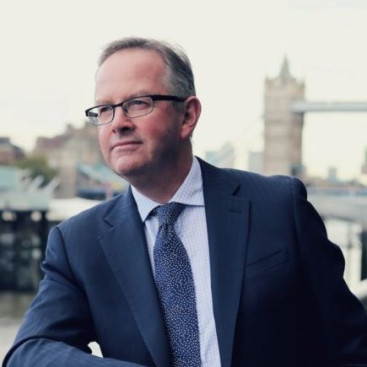 Police are set to question bank adviser Stuart Andrews over the murder of his wife Caroline, as he is being treated with 'self-inflicted' injuries in hospital. Andrews, 54, was arrested on Friday, 5 February.
His wife, a primary school teacher was found dead in the couple's rented £500,000 cottage in Benenden, Kent, on Thursday. A post-mortem into the mother-of-four's death took place on Friday, but a Kent police spokesman was unable to confirm how she died, saying only: "She did not die as a result of a firearm."
Stuart Curran, 37, who works at The Bull pub in Benenden, said: "It's like Midsomer Murders here. It's a close-knit village and everyone knows everyone and if they don't it's because they are new."
Another neighbour, Karen Callaghan, 49, said: "People here have been saying it's a domestic dispute gone wrong. It's very sad for the village. Everyone knows everyone round here. The locals have been here a long time."
During a 24-hour manhunt, around 30 police officers carrying guns stormed on to a London-bound train on Thursday in their search for Andrews.
Neighbour Derek Catlin, 71, a retired chartered surveyor, described the family as "normal, very pleasant people".
He told the Telegraph: "I went out at about 4pm to the fish shop up the road, I came back but all was quiet, then the police arrived at about 4.30pm.
"All I saw was an accumulation of police vehicles, probably three police cars and later a detective interviewed my wife and I. I have been here for three years. We knew them as neighbours but I feel shock really, because there was nothing to make us think there was anything peculiar."
Andrews's social media profile describes him as an information management consultant for global business advisers AlixPartners, and says he graduated from Oxford in 1984. Mr Andrews went on to work as an IT adviser for three years at the Bank of England, HSBC and the Royal Bank of Scotland. It is believed he and his wife may have had financial difficulties, according to a MailOnline report.
The couple's landlord, Charles Lenox-Conyngham, said they had wanted to buy the house but failed to secure a mortgage after months of negotiation.
Lenox-Conyngham, 81, said: "They offered to buy the place but never managed to close the deal. In the end, I told them to leave so I could put it on the open market. I don't know how they felt about that, but they didn't have any choice. They had plenty of chances to buy it.
"I know Caroline was determined to stay in Benenden because she worked at the school and had lots of friends here. But if they'd tried to stay in that house beyond their eviction date I would have taken them to court. I was prepared to do that."