Kenya denies al-Shabaab claim 57 soldiers killed in attack on Kulbiyow military camp
Al-Shabaab vows to punish Kenya for sending troops into Somalia under AMISOM.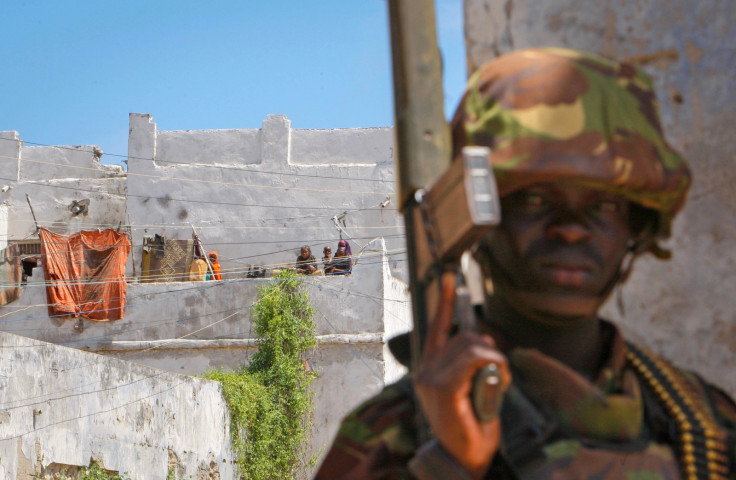 The Kenyan army has denied claims that al-Shabaab militants killed dozens following an attack on a Kenyan military camp in Somalia on Friday (27 January).
Al-Shabaab has vowed to punish Kenya for sending troops into Somalia under the African Union Mission in Somalia (AMISOM), and regularly carries out attacks.
"Two mujahideen rammed suicide car bombs into the base in Kulbiyow town before storming it. After hand-to-hand fighting, we have taken over the base," Sheikh Abdiasis Abu Musab, al Shabaab's military operation spokesman, said.
A spokesman for the Somalia-based Islamist group said its fighters killed at least 57 Kenyan troops when they attacked the remote military base in the southern town of Kulbiyow the Kenyan border with Somalia.
But Kenya Defence Forces (KDF) spokesman Lieutenant Colonel Paul Njuguna in a statement that "the information being peddled by terrorists on social media is false and part of their propaganda". The Islamist group's assessment of casualties often differs from official versions.
Njuguna gave more details about the attack, explaining that at around 05:00am, KDF soldiers under AMISOM "fiercely engaged an al-Shabaab group which had attempted to attack its camp", using vehicles loaded with improvised explosive devices. The militants typically ram the entrance to a target site with a car or truck so fighters can storm in.
KDF soldiers repulsed the terrorists "killing scores", the spokesman added, although he did not give any casualty figures.
The attack comes exactly one year after al-Shabaab said it had killed more than 100 KDF soldiers in El Adde, a Somali camp near the border with Kenya.
The Kenyan military never gave details of casualties. Local media reports, however, suggested a toll of that magnitude.
© Copyright IBTimes 2023. All rights reserved.