Jerry Lambert, the actor who plays fake PlayStation executive Kevin Butler, is being sued by Sony for appearing in a commercial for Bridgestone Tyres.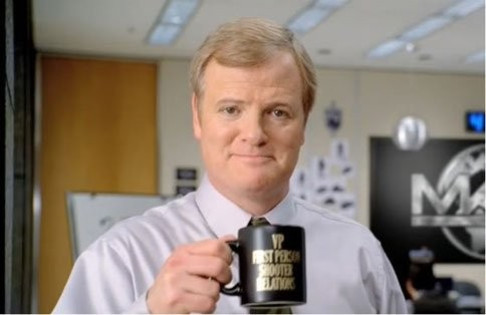 The advert, which has since been removed from Bridgestone's official YouTube account, features Lambert offering customers a free Nintendo Wii. Sony believes this is a breach of Lambert's contract.
In a statement published on VentureBeat, the Japanese electronics giant explained its decision to sue Lambert, along with his company, Wildcat Creek and Bridgestone Tyres:
"Sony Computer Entertainment America filed a lawsuit against Bridgestone and Wildcat Creek, Inc. on September 11. The claims are based on violations of the Lanham Act, misappropriation, breach of contract and tortious interference with a contractual relationship. We invested significant resources in bringing the Kevin Butler character to life and he's become an iconic personality directly associated with PlayStation products over the years.
"Use of the Kevin Butler character to sell products other than those from PlayStation misappropriates Sony's intellectual property, creates confusion in the market, and causes damage to Sony."
Lambert does not appear as the Kevin Butler character in the Bridgestone advert, but Sony believes his association with the brand is strong enough to constitute copyright theft.
Users on NeoGaf forums have discovered that Lambert has now been edited out of several Bridgestone commercials. A settlement between Sony and Bridgestone is expected to be filed on 12 October.
Lambert, who first appeared as Kevin Butler in 2009, is scheduled to make a cameo appearance in the upcoming PlayStation 3 game LittleBigPlanet Karting. Sony has neither confirmed or denied whether this will still go ahead.