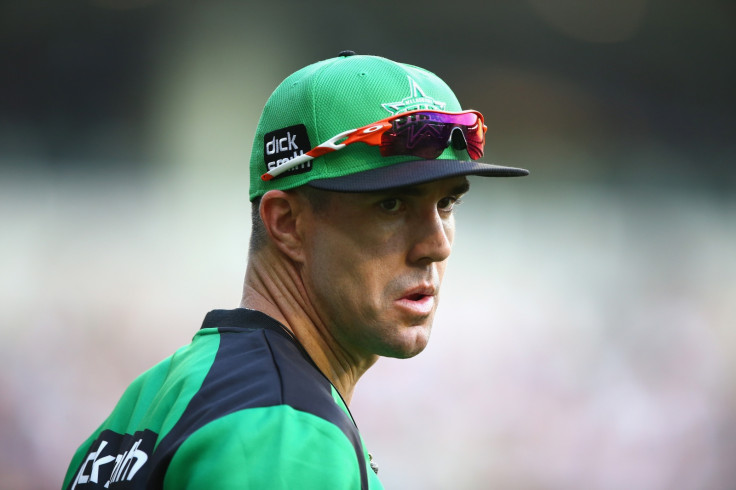 Kevin Pietersen seems to be moving towards an unlikely comeback to international cricket, after admitting he is considering returning to the county cricket circuit.
Pietersen, 34, was sacked by the England and Wales Cricket Board in February 2014 after an embarrassing Ashes whitewash, despite being Engand's leading run scorer.
The batsman registered his distaste at several senior figures in the international cricket community in his controversial autobiography.
Accusations of a bullying culture, and a mutual distrust between the former Surrey star and cricketing authorities, seemed to end any hope of him returning to play for England.
But Pietersen was offered an olive branch last week, after incoming ECB chairman Colin Graves appeared to leave the door open to such a possibility.
Graves, who will replace Giles Clarke in May, stressed the importance of Pietersen returning to domestic county cricket, which is something the player seems to agree with.
"That's what I'm looking at," Pietersen, who has played in a variety of T20 competitions around the globe in recent months, told Fox Sports Australia. "There will be a change of scenery at board level with the ECB and I've always expressed my desire to play for England again if I get the opportunity.
"It seems encouraging but I've obviously got a few steps that I've got to climb. It just makes perfect sense to explore different things, that's what I'm doing.
"There's nothing to add (to the reports), whatever you've seen, you've seen. I've still got more decisions to make – it's weekend now so nobody will be picking up their phones, but it'll be very exciting hopefully."
Whether England's coach Peter Moores will be happy to see the batsman return to international duty is not known. But 52-year-old Moores' role with England is being questioned, after a dismal World Cup campaign saw England exit at the group stage, after defeats by Australia, New Zealand, Sri Lanka and Bangladesh.