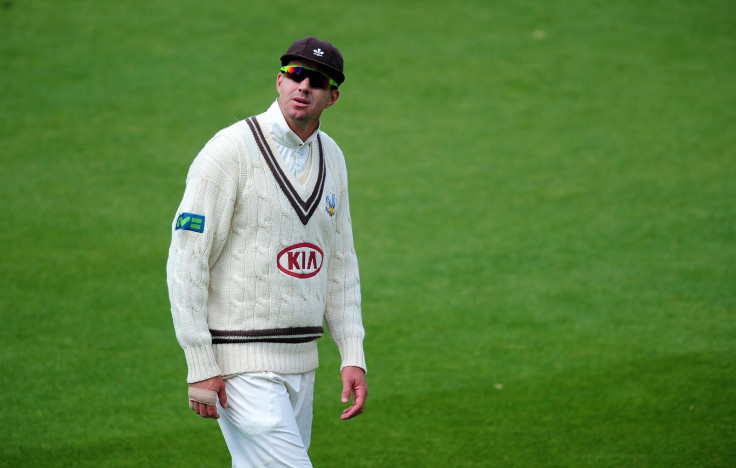 Colin Graves, the new England and Wales Cricket Board chairman, has denied promising Kevin Pietersen a return from international exile during conversations between the pair.
Pietersen labelled the ECB "deceitful" after new director of cricket Andrew Strauss confirmed England's record run scorer would be overlooked for selection this summer due to "trust" issues between him and the governing body.
But Graves says Pietersen misunderstood the two separate conversations they had before the start of the domestic season, in which the incoming chairman told the 34-year-old to give up the Indian Premier League and score runs for a county side.
"I didn't make any promises," Graves said in a statement. "There were no guarantees that if he chose to exit his IPL contract, play county cricket and score runs he would be selected for England. And I said he should make any decision on his future on that basis.
"I can see something has been misunderstood around the conversation and in the following debate – and perhaps how that happened.
"What I did stress was that when I took over as chairman I would back those people whose job it was to take decisions on team selection. I stand by that."
In addition to the phone conversations between the two, Graves told The Daily Telegraph in March, that selectors "can't ignore" Pietersen if he scored runs in domestic cricket.
Surrey innings not leading to Ashes role
After cancelling his agreement with IPL franchise Sunrisers Hyderabad, Pietersen joined Surrey and scored a first-class best of 355 not out in the Division Two match against Leicestershire at the Oval.
However, Pietersen was informed that 16 months after his last England appearance he would remain out of the team for Test series against New Zealand and Australia, leaving his international future hanging by a thread.
Having been dumped from the international scene after the whitewash defeat to Australia in February 2014, Pietersen released his autobiography criticising the ECB as well as captain Alastair Cook.
The book led to relations between Pietersen and the ECB becoming increasingly fractured and saw him omitted from the 50-over World Cup squad and the Test team that faced the West Indies.
While Graves is unwilling to rule out Pietersen one day returning to the England fold, he repeats Strauss's stance that trust must be rebuilt with the ECB.
He said: "Ahead of a big, busy summer of cricket, a clear decision needed to be taken. Given the history and the book, the simple fact is that bridges have still not been rebuilt and trust needs to be restored.
"Kevin was told on Monday and I completely support the decision that was taken. He may not have liked what he heard but it allowed him to look at his opportunities.
"Despite everything, he can work with us to rebuild the relationship and make a further contribution to English cricket. It was important he knew where he stood."