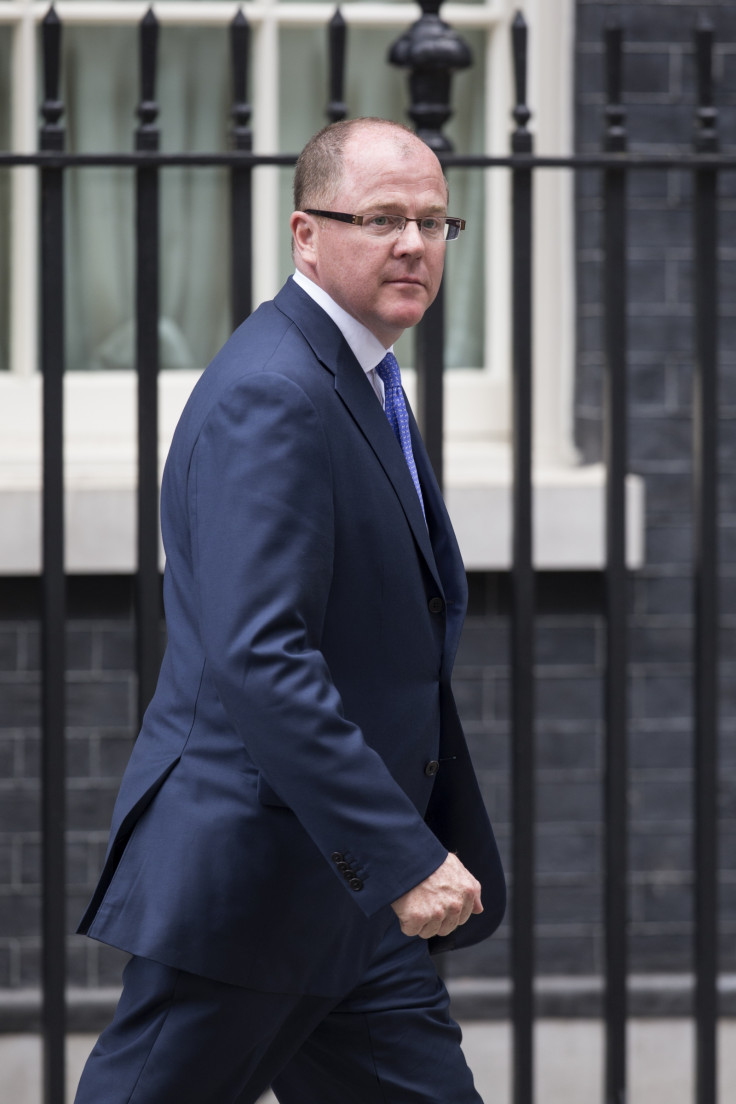 Prime Minister Theresa May's senior aide, George Freeman, has come under fire for saying that disability benefits should go to "really disabled people" and not to those "taking pills at home, who suffer from anxiety".
The No 10 policy unit head had said in his interview on BBC Radio 5 Live's Pienaar's Politics that the personal independence payments (PIP) reforms were needed to roll back the "bizarre" decisions issued by tribunals.
He was referring to two tribunal rulings at the end of 2016 which the government said would have added £3.7bn to the benefits bill by 2023. The tribunal said that claimants with psychological problems who cannot travel without help must be treated like those who are blind.
It also said that claimants who need support to take medication should be assessed the same way as those managing therapies such as dialysis at home, the Belfast Telegraph reports.
The government is proposing changes to the PIPs, which replaced the Disability Living Allowance. It introduced emergency legislation to stop disability payments to around 160,000 people.
In his interview, Freeman said: "These tweaks are actually about rolling back some bizarre decisions by tribunals that now mean benefits are being given to people who are taking pills at home, who suffer from anxiety."
"We want to make sure we get the money to the really disabled people who need it," he added.
Freeman, who is also the Tory MP for Mid Norfolk, later defended his comments after he came under heavy criticism. He said that he himself had suffered from "childhood anxiety and depression".
"I don't need any lectures on the damage anxiety does tbh [to be honest]," he said in a tweet.
He said: "I totally understand anxiety and so does the Prime Minister. We've set out in the mental health strategy how seriously we take it."
Freeman comments comes under fire
His comments did not go down well. Even a party colleague, Louise Haigh MP, called on Freeman to resign unless he apologies, the Belfast Telegraph reports.
"Given [the] PM's commitment to mental health surely she can no longer rely on advisers who dismisses serious issues as 'not really disabled'," Haigh said.
Labour's shadow chancellor, John McDonnell, tweeted: "This is an insult to disabled people. [Freeman] should apologise immediately or Theresa May should make him."
Charities also came out with strongly worded statements. Mark Atkinson, Scope chief executive said: "It is unhelpful to make crude distinctions between those with physical impairments and mental health issues because the kind of impairment someone has is not a good indicator of the costs they will face.
"Many disabled people will be now anxiously waiting to hear as to whether or not these tighter rules will affect their current PIP award."
The independent Equality and Human Rights Commission said that Freeman's comments would add to the stigma surrounding mental health. "Any decisions should be based on sound evidence and not sweeping generalisations," its chief executive, Rebecca Hilsenrath, said.
"There are many people who have unseen disabilities and they need just as much support. These comments will only feed into negative perceptions of disability and add to the stigma surrounding mental health issues."
Parkinson's UK said: "Any changes shouldn't be about pitting different conditions against each other, but ensuring that the benefits system is fit for purpose and is effectively supporting people in desperate need."