Legitimate, legal-to-share files submitted to a third party search engine are being blocked from Kim Dotcom's recently launched file-sharing site Mega.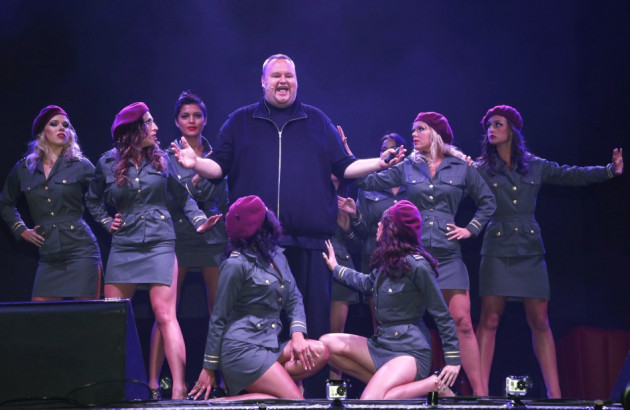 Users uploading free-to-distribute material via an independently developed Mega search engine called Mega-Search.me are having their submissions blocked by a copyright infringement notice from Mega.
Dotcom, who launched the site earlier this month has admitted to TorrentFreak that Mega was behind the shut-down of the French-based search engine, becasue the site didn't have a proper takedown policy, which offended some copyright holders. However, Dotcom admits the Mega's response was not ideal:
"I would have preferred to send the mega-search.me guys a warning and say: put up a takedown procedure that allows third parties to remove links from your index, remove the Mega branding and just be a good corporate citizen that cooperates with rightsholders," Dotcom said.
The larger-than-life founder of Mega also said that he ahd received emails from rightsholders that pointed out the lack of a takedown porcedure and asking what Mega was going to do about it.
"If it's right in front of our face and it's put to us so prominently, we have to do something about it. Then we are in a state of knowledge and legally required to act," Dotcom added.
However, search engines which index files stored on Mega that play by the rules and have proper takedown procedure in place will be able to operate as normal, with sites like FilesTube currently indexing thousands of Mega files.
Homepage
Mega-Search.me's homepage now displays a message from its founders, explaining that Mega-Search has been blocked by Mega. The disclaimer, translated from French reads:
"Due to a script developed by Mega to delete all files indexed in Mega-search, the engine is temporarily unavailable. A solution to overcome this problem will be made shortly."
A search on internet registry WHOIS reveals that Mega-Search.me was launched on 20 January, the same day Mega itself was released.
Torrent Freak even attempted to upload some free-to-share files of its own, including one of Kim Dotcom's music singles, only to find that they were blocked also.
Aside from having to block both legal and illegal files from Mega-Search, Mega has also faced over one hundred complaints since launching in January. An email to Computer World from Ira P. Rothken, one of Mega's lawyers, explained that the file-sharing site had received 150 complaints relating to 250 files, mainly from the US, where Dotcom is still under indictment:
"Mega doesn't want folks to use its cloud storage services for infringing purposes," Rothken told Computer World, adding that Mega had responded to copyright complaints by "assisting some in fixing incomplete or defective notices."
As a result of Mega blocking legal files from Mega-Search, users cannot access legitimate material from their accounts without filing a counter claim against the website's blocking notification. Material uploaded directly to Mega remains unaffected.
Dotcom's former site, Mega Upload, was shut down by the US government on 19 January, 2012. Dotcom himself is still battling extradition to the United States where he is wanted for money laundering, racketeering, fraud and copyright infringement, and could face a prison sentence of up to 20 years if found guilty.
Speaking about the site's growth, Dotcom said: "The site has been growing massively, we have a few million users and over 60 million files. Next week we will be pushing more bandwidth than the whole country of New Zealand."