Millions of files belonging to European users of the closed-down files-sharing servicing Megaupload have been deleted, according to company founder Kim Dotcom.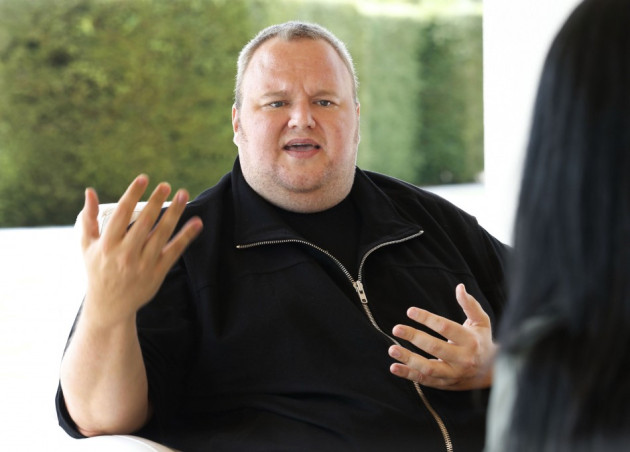 Revealing the news on Twitter, Dotcom explained that the Dutch hosting company Leaseweb deleted data from 690 servers without warning. That amounted to petabytes of data mostly belonging to European users of Megaupload, which was shut down by the FBI in January 2012 over allegations that it hosted pirated material. One petabyte is equal to 1,000 terabytes.
"Very bad news," Dotcom tweeted. "Millions of personal Megaupload files, petabytes of pictures, backups, personal & business property forever destroyed by Leaseweb."
VERY BAD NEWS: #Leaseweb has wiped ALL #Megaupload servers. All user data & crucial evidence for our defense destroyed "without warning".
— Kim Dotcom (@KimDotcom) June 19, 2013
Dotcom, 39, described the act as "the largest data massacre in the history of the internet by the US government, the Department of Justice & Leaseweb."
The German entrepreneur faces extradition to the US to face online piracy charges relating to his Megaupload website, which was shut down while he was arrested during a raid on his New Zealand mansion 18 months ago.
Since then, Dotcom has fought to protect the data on the servers, and to clear his name. In January he launched a replacement service simply called Mega.
Dotcom continued on Twitter: "Leaseweb has not warned us about deleting Megaupload servers. They informed us today [19 June] that servers were deleted on February 1st, 2013. Our lawyers have repeatedly asked Leaseweb not to delete Megaupload servers while court proceedings are pending in the US.
This is a sad day for the Internet. I'm so very sorry that #Megaupload user data in Europe is now irreversibly lost. I'm in tears #Leaseweb. — Kim Dotcom (@KimDotcom) June 19, 2013
Megaupload was one of the most popular websites on the internet with millions of customers using it to store and share files either for free, or by subscribing to a premium service. The site is believed to have been responsible for around 4% of total internet traffic.
Dotcom said he and his team had asked for some of his $42m (£27m) in assets to be unfrozen to pay for the servers, but the DOJ refused.
Dotcom told TorrentFreak: "It's such a betrayal. They could have given us some warning. We could have informed the court that a deletion is imminent. But Leaseweb did not even give us or our users a fair chance.
"This is what the US government wanted all along. That's why they seized all of our assets and would not even release funds to pay our hosting partners...this was totally unnecessary and evil."
UPDATE
In a statement emailed to IBTimes UK, Alex de Joode, senior regulatory counsel for Leaseweb said: "During the year we stored the servers and the data we received no request for access nor any request to retain the data. After a year of nobody showing any interest in the servers and data we considered our options. We did inform Megaupload about our decision to re-provision the servers.
"Megaupload didn't respond. As no response was received, we commenced the re-provisioning of the servers in February 2013. To minimise security risks and maxmise the privacy of our clients, it is a standard procedure at Leaseweb to completely clean servers before they are offered to any new customer."