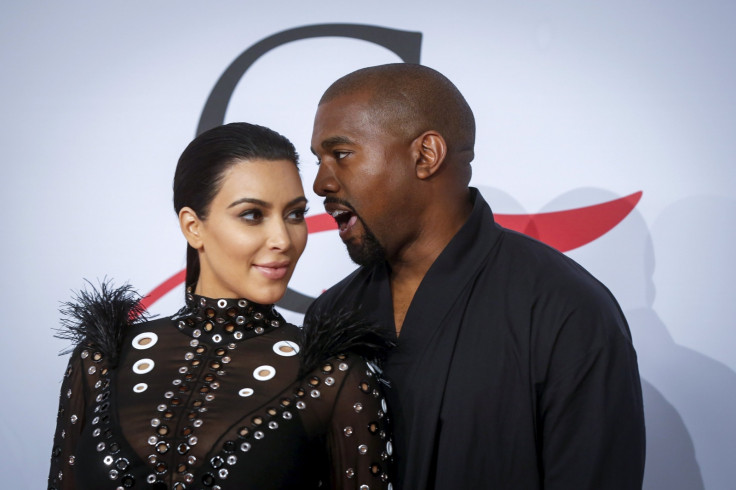 Kim Kardashian and Kanye West must have been good this year because it looks like Santa Claus will be bringing something extra special down the chimney for Christmas. It has emerged that the reality star and her rapper husband will welcome their second child on 25 December.
While the proud parents are yet to officially announce the exact due date, TMZ reports that North West's little brother will arrive on Jesus's birthday. According to the entertainment site, they have already booked a deluxe maternity suite at Cedars-Sinai in LA to ensure a comfortable delivery and will be aiming for a natural birth.
Although we are not looking forward to the same predictable fanfare, we cannot deny it would be pretty epic if the power couple managed to pull it off. If you are unconvinced, here are five reasons why you should also be hoping to welcome the newest addition to the famous family during the festive season.
Cheap birthdays
Although Kimye have millions of dollars in the bank, it still pays to be smart with money. Why splash out on expensive gifts for their son's birthday when they can combine his Christmas and birthday presents? The power couple spare no cost for North's big day so they may be secretly pleased about the prospect of saving tens of thousands.
Religious significance
Considering West has already elevated himself to God-like status, he will be pleased as punch if his son actually does share the same birthday as the Son of God. Unfortunately, if this does come to pass, fans will never hear the end of it. Baby Yeezus will have a lot to answer for.
Winter buddy
Born just seven days after her father, on 15 June, North West has been often described as the rapper's belated birthday present – leaving her mother firmly out in the cold. Although it is not as special, having their son born on 25 December means the reality star finally has a winter buddy and no long has to envy the summer babies.
Soul inspiration
James Brown, the founding father of funk music died on 25 December 2006. Aside from that grisly little detail, just think of the legacy he left in the wake of his passing. Papa's Got A Brand New Bag, Try Me, and I Got You (I Feel Good) are just a few of his great gifts to the world. He is widely regarded as "The Godfather of Soul" and based on West's love for music, he would definitely appreciate the connection.
Great PR
The PR genius that is Kardashian constantly continues to outdo herself in a bid to remain relevant. But not even a rolling in litres of baby oil before going full-frontal for Paper magazine can compete with a having her offspring born on one of the holiest days of the year. It is safe to say that if the new addition does arrive on 25 December, the festive season will never be the same again.