American reality television star Kim Kardashian is reportedly jealous of Kylie Jenner's body.
According to a report in Hollywood Life, the 34-year-old Keeping Up With The Kardashians star who is expecting a second child with American rapper Kanye West, is feeling a little envious of the 17-year-old reality star's lean physique.
"She's so happy to see her little sisters grow into beautiful women, but it's hard not to be a little jealous," a source said. "Kim is definitely jealous of Kylie's body and the fact that she doesn't even work out to keep it looking like that."
"She gets worried sick that her fans will drop off as she gets older and less relevant to younger people so she's thinking of ways to stay in the public eye," the insider added.
However, her husband Kayne West has assured Kim that she has not lost her sex appeal even during pregnancy.
"Kanye is an amazingly supportive husband who thinks that his wife is the sexiest woman in the world. He sees all of the attention Kylie is getting right now and knows Kim can feel insecure when she's pregnant. He has assured Kim she will always be the biggest star and will always be sexier that her sisters including Kylie," another source said.
Meanwhile, Kim recently posted a side-by-side view of her face with her youngest sister's face, on Instagram.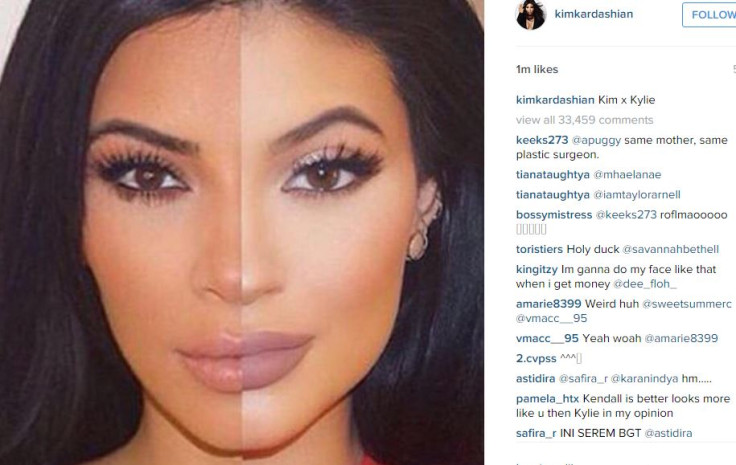 "Kim x Kylie," she captioned the image.