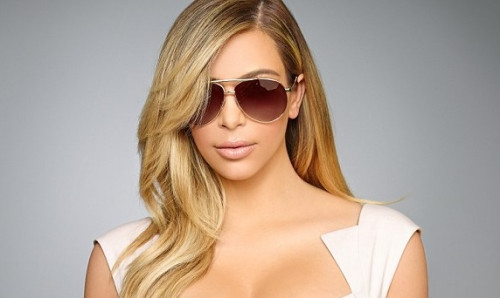 They are reality TV royalty, have their beauty range and own a fashion line - and now the Kardashian sisters are taking on Ray-Ban with their own line of sunglasses.
Kim, Khloe and Kourtney have unveiled a range of limited-edition aviator sunglasses from the KK collection.
One pair from the line - which comprises pairs of four gold-plated glasses all embossed with the KK logo - will set you back around £150.
In the promotion images on the site, the trio model a few of the sunglasses that fans can purchase.
And it seems that their latest eyewear project is not the last stop on their quest for world domination - because they also plan to venture into children's wear.
Kim, who has a seven-month-old daughter with rapper Kanye West, previously revealed that the family was eager to design clothes for children.
"I think a baby line is what's next for us," she told MTV in November 2013. "We definitely would have a lot of experience with what we would need to make that line a success and we're excited about it."
Although it is unclear when it will be launching, Kardashian Kids already has its own Instagram account and Twitter handle.
Kris Jenner, the Kardashian matriarch and manager, created a buzz when she recently tweeted: "Couldn't be more excited for @kkidsofficial. Coming soon!!"