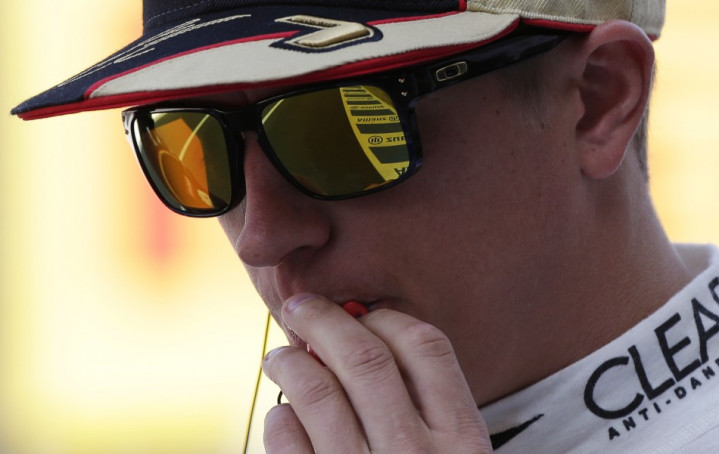 Kimi Raikkonen is confident that Ferrari will provide him with a winning car in 2015.
The Ferrari driver and 2007 F1 World Champion believes that new team boss Marco Mattiacci and technical director James Allison will build a car that is to his liking.
Raikkonen has struggled thus far in the 2014 season scoring just 27 points in 11 races, and has never beaten teammate Fernando Alonso on race day.
Ferrari's F14T is struggling with lack of power and downforce and has not been able to match the leading Mercedes cars at any level. However, the Finnish racer is sure that new team boss Mattiacci is the right man to lead the Italian marque back to winning ways.
"I have 100% belief in the people at the factory. We have the tools and the people to do the job and what we are supposed to do. I'm sure we can be where we should be, hopefully by next year," Raikkonen said, as quoted on ESPN F1.
"We have to do a lot of work, but like I said, we have the people and the tools and I don't see a reason why we shouldn't be at the front again, but obviously time will tell."
"With a new team boss [Mattiacci], he didn't have much knowledge of F1 when he came in, but he has a very smart head and I think he's doing good work and good decisions and he can get the best out of people. I think he's the guy that we need," the Finn added.
The former McLaren driver has admitted that this year's car does not suit his style but is sure that Allison, with whom he worked for two years at Lotus, is capable of building a winning car that is more to his liking than the present one.
"The team know what I like and their designers are designing a new car [for 2015] and I have 100% belief in the guys in the factory, and with James I should get something that is more to my liking. We have to improve anyhow with the speed and I think we have good people who know what they should do," he explained.
"This year overall - not just for me - it's been pretty bad for the team, so there's a lot of work to do and I'm sure we have the tools to turn it around and be stronger next year," Raikkonen concluded.