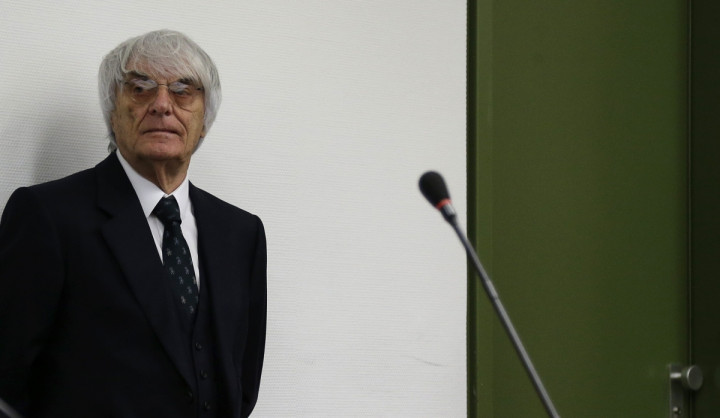 Lawyers for F1 chief Bernie Ecclestone have offered almost £20m ($34m, €25m) for a criminal case against him to be dropped.
The dramatic offer was made to the Bavarian State Bank BayernLB, which is at the centre of the case.
The 83-year-old has been on trial in Munich facing charges of bribery and incitement to breach trust.
Ecclestone is accused of paying a German banker €33m in order to push the bank to sell its share in F1 to a company that would keep him on as chief executive.
Ecclestone had made a similar offer prior to being charged, but it was rejected by the bank.
He has denied the charges against him, stating that he had wanted to stop being blackmailed by the German banker, Gerhard Gribkowsky.
The banker was jailed for eight and a half years in 2012 for accepting bribes.
Courtroom Drama
Ecclestone's lawyers halted proceedings on Tuesday, saying there was a lack of evidence against the defendant, who was willing to pay a settlement fee.
Prosecutors are allowed to withdraw charges in some criminal trials under German law if all parties reach a settlement.
Talks between defence and prosecution lawyers "on a potential early end to the proceedings have not yet reached a conclusion," the court said in a statement.
Ecclestone has run F1 for more than 30 years. In that time, the sport has transformed in to a massive commercial operation.
If found guilty, Ecclestone could face 10 years in jail.