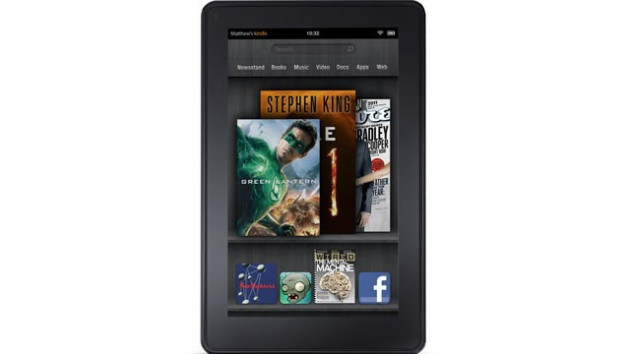 According to new research, while not yet overtaking it, Amazon's Kindle Fire tablet is hot on the heels of Apple's iPad, with its sales closing in on the 4 million mark.
Research firm IHS iSuppli suggested Friday, in its Q4 sales projections report, that while Apple will hold a significant lead over the Kindle Fire, with shipments approaching 19 million, the Fire would command second place with a 13.8 per cent share of the global market.
"Nearly two years after Apple Inc. rolled out the iPad, a competitor has finally developed an alternative which looks like it might have enough of Apple's secret sauce to succeed," said IHS analyst Rhoda Alexander.
"Initial market response strongly suggests that Amazon, with the Kindle Fire, has found the right combination of savvy pricing, astute marketing, accessible content and an appropriate business model, positioning the Kindle Fire to appeal to a brand-new set of media tablet buyers. The production plans make it clear that Amazon is betting big on the product."
IHS went on to list the tablet's "rock bottom" price as a key component to its success. "At a rock bottom price of $199, which is less than the $201.70 it now costs to make the device, the Kindle Fire has created chaos in the Android tablet market," Alexander said.
"Most other Android tablet makers must earn a profit based on hardware sales alone. In contrast, Amazon plans to use the Kindle Fire to drive sales of physical goods that comprise the majority of the company's business. As long as this strategy is successful, the company can afford to take a loss on the hardware, while its Android competitors cannot."
Dismissing widespread speculation about Apple's expected iPad 3, the research firm went on to suggest Apple may respond to the Fire's success with its own "budget" tablet -- commonly referred to as the iPad Mini. Apple is yet to confirm either device's existence.