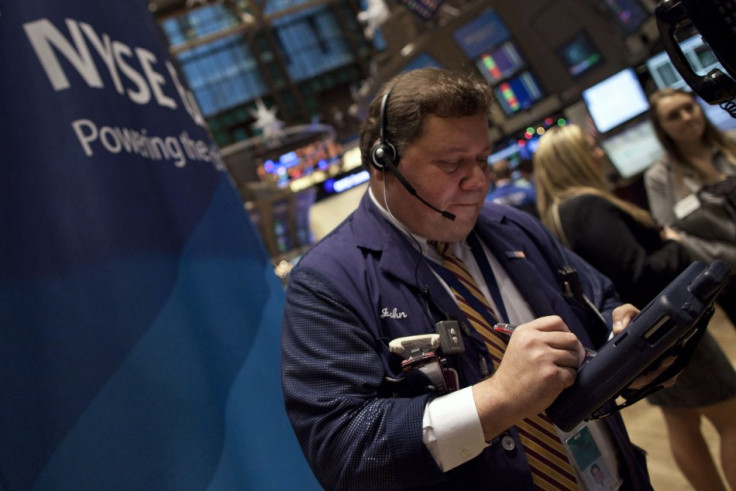 Knight Capital, the New Jersey based brokerage, said it has arranged a $400m bailout through a group of investors, after a major trading technical malfunction caused just over this amount in pre-tax losses.
It said in a statement that the $400m in equity financing deal is with Wall Street firms including Jefferies Group, which conceived and structured the investment, as well as Blackstone, GETCO LLC, Stephens,Stifel Financial Corp. and TD Ameritrade Holding Corporation.
"We are grateful for the support of these leading Wall Street firms that came together to invest in Knight," said Tom Joyce, Chairman and Chief Executive Officer, Knight Capital Group. "The array of participants in this capital infusion underscores Knight's critical role in the capital markets. With our financial position strengthened and liquidity restored, we will continue to provide clients with trading in a broad range of securities, high-quality execution and outstanding client service."
The company said in a statement that a group of investors had agreed to purchase $400m in convertible preferred stock that pays a 2 percent dividend. The shares are can be converted into 267m of ordinary Knight Capital stock, the company said. It expects the deal to close Monday.
On 1 August, a technical system malfunction caused the prices of 140 stocks listed on the New York Stock Exchange (NYSE) to fluctuate wildly, left them with a $440m loss.
Knight Capital stocks rebounded in pre-market trading to $4.05, a 57 percent increase, by 0740 GMT following the report, helping recover some of the 65 percent it fell at one point when the full details of the "disruption to routing in NYSE-listed securities on 1 August, 2012" was announced.
While Knight Capital is yet to respond to calls for comment from IBTimes UK on the news of its lifeline and from the events of last week, the group released a statement on 2 August on the initial malfunction.
"As previously disclosed, Knight experienced a technology issue at the open of trading at the NYSE yesterday, August 1st," said a group statement. "This issue was related to Knight's installation of trading software and resulted in Knight sending numerous erroneous orders in NYSE-listed securities into the market. This software has been removed from the company's systems."
It added that its clients were not negatively affected by the erroneous orders and the software issue was limited to the routing of certain listed stocks to NYSE.
However, it confirmed that it has resulted in a realized pre-tax loss of approximately $440m and although the company's capital base has been severely impacted, the company's "broker/dealer subsidiaries are in full compliance with their net capital requirements and [that the] company is actively pursuing its strategic and financing alternatives to strengthen its capital base."
The technology breakdown on 1 August caused a rush of orders for dozens of stocks, which range in market capitalisation value from General Electric to smaller stocks, such as Wizzard Software Corp,
NYSE subsequently cancelled trades in six stocks that experienced the most volatile and sizeable price swings between 0930 ET and 1015 ET that day.
Neither Nasdaq nor Knight Capital have disclosed the exact nature of the technology issue.