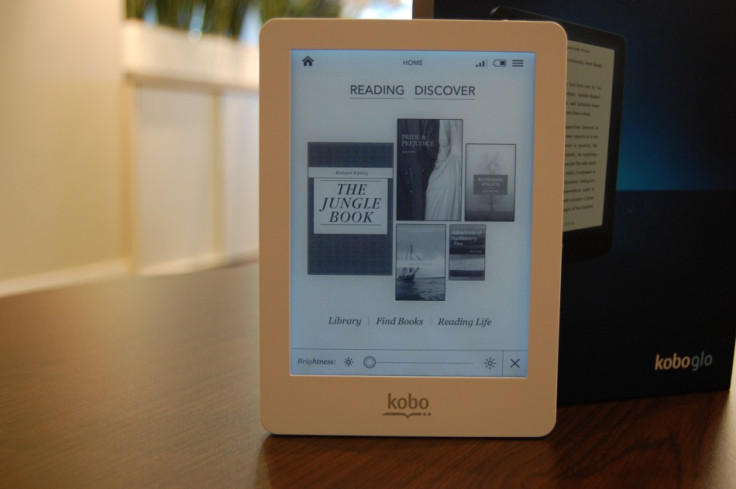 Key features:
6in Eink touch screen with resolution of 1024 x 768
Access to nearly three million books, one million are free
Front-lit screen
One month battery life
Wi-Fi
2GB storage with microSD card slot
Price: £99.99
Kobo Glo: Introduction
Announced just hours before Amazon showed off its new front-lit Kindle Paperwhite, the Kobo Glo may have been first to the punch, but with competing against the biggest name in the business, it was always going to have a lot of work to do.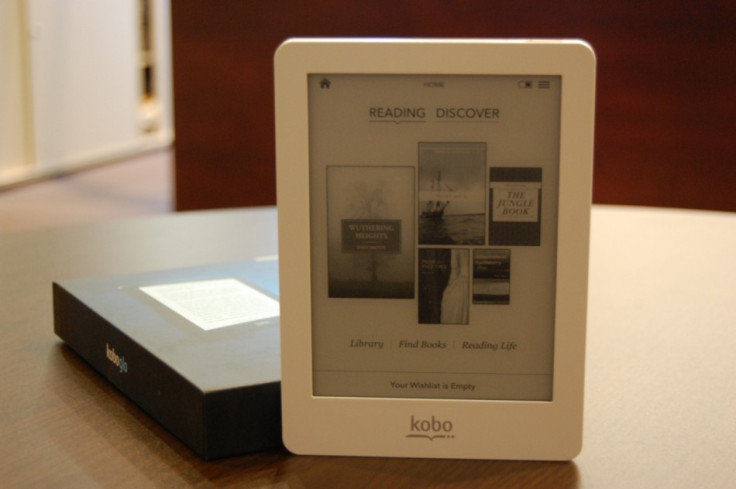 Costing £10 less than the Kindle, the Kobo Glo is very similar to its best-selling rival and features a 6in Eink touchscreen with front light, storage for thousands of books and a battery life that's measured in weeks rather than hours.
Kobo Glo: Design and Feel
The Kobo Glo comes in white or black and has a rubberised finish to it, making it comfortable to hold and less susceptible to scratches, fingerprints and reflections alike. The back cover is silver and also has a soft-touch finish to it.
At 157mm wide and 10mm thick, the Kobo Glo is just about small enough to be held comfortably in one hand, and the bezel either side the of the screen is wide enough to rest your thumb on without touching or obstructing the screen.
There are no buttons on the front of the Glo, instead everything is controlled by the touchscreen, which we will talk about more in the next section.
The top edge is home to a power switch and a button to turn the screen light on and off, there's a microSD card slot to increase storage from the included 2GB to up to 32GB on the lower-left edge, and finally a microUSB port on the bottom for charging and syncing.
Weighing 185g, the Kobo Glo is lighter than the 213g Kindle Paperwhite, and the smaller borders help to make the screen look bigger, while the overall size seems smaller.
Overall, the Glow feels solid and well-made, with no flex under pressure and we suspect the screen and case would be difficult to scratch, although only having our Glo for a few days means it is impossible to say for sure.
Kobo Glo: Screen and Performance
The screen of the Kobo Glo measures six inches, has a resolution of 1024 x 768 and can display 16 levels of grey. As with all Eink screens, the Kobo Glo flickers when the book page is turned; sometimes it is more of a full-page flash, and others it is more subtle as the ink is refreshed and new text displayed.
Either way, this page turn transition is quicker than ever (although we haven't tried the Kindle Paperwhite yet) and is less distracting than ever, which is obviously a bonus.
As there are no buttons, pages are turned by tapping on the right or left of the page to go forward or back, or you can swipe either left or right anywhere on the screen to navigate through your book.
A tap roughly in the middle of the screen while reading brings up toolbars with links to Home, settings, search, font size, light brightness and more.
The front light, which consists of several LEDs hidden behind the bezel, can be adjusted with an on-screen slider from almost on to room-filling brightness.
We doubt you'd ever need to turn up the Glo to full brightness, even in a completely dark room, as just a bit of light is enough to make the screen clearly readable.
Kobo claims that the battery life of up to one month is not affected by having the light on or off, but the company told as at the IFA show in August that a month of battery is calculated from 30 minutes of reading per day, with one page turn per minute, so in reality the one-month figure is a rough estimate.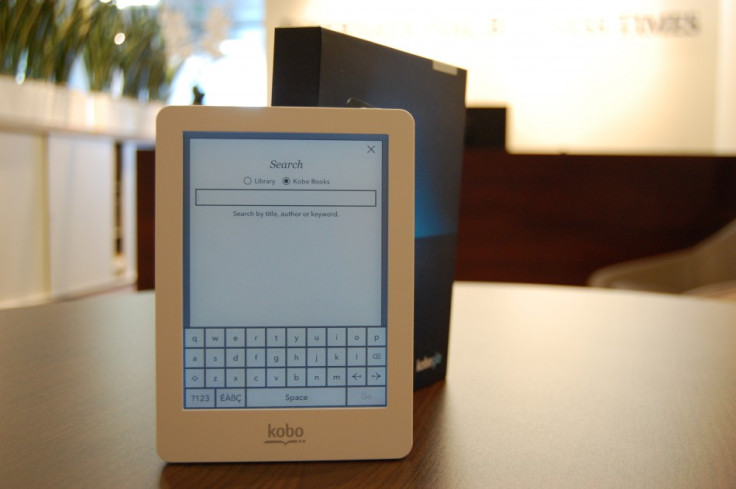 Having said that, and as with any Ebook readers, the battery life of the Glo is very impressive.
There's Wi-Fi to connect to the Kobo book store and searching is easy thanks to an on-screen keyboard. We found the screen to be surprisingly responsive to touch, after we thought the Eink technology would be slow to react when typing.
There are seven different font styles to chose from and each has 24 different sizes to help you find one that is most comfortable for you, and added to that is the ability to adjust the weight and sharpness of each font.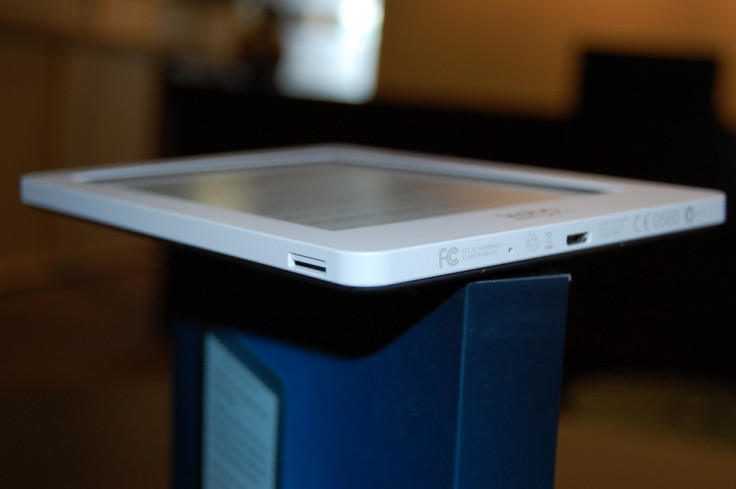 It seems that anything can be shoehorned into a social network today, and that even includes reading, as with the Kobo Glo you can share what you've read with friends on Facebook.
As a part of Kobo's Reading Life, you can view a page of stats about your reading history - this includes how many minutes you spend reading at a time on average, hours read, pages turned, books finished and the percentage of your library that has been read - there's nothing groundbreaking here, but maybe it'd make a nice reference for parents who can keep up with how much (or little) their child has been reading.
Reading Life also has a range of 'Awards' to collect; these include badges for reading at night, reading two books at once, connecting to Facebook and reading a particularly long book, like War and Peace. It's all quite pointless if you ask us, just give us a book and a way to turn the pages.
Verdict:
At first we thought the Kobo Glo would be nothing more than an Ebook reader for people who haven't seen the Kindle Paperwhite, but thankfully it's more than that. Both devices are very similar and the £10 price difference isn't going to sway buyers one way or the other, but in our eyes the Kobo is more attractive.
And if you ignore the reading awards nonsense and stick to reading, the Glo is a device worthy of being compared to the market-leading Kindle and will certainly help to keep Amazon fresh and on its toes, further pushing Ebook reader development forward for both companies, and others, like Barnes & Noble, too.