Kremlin-backed media allegedly using 'fake news' label to describe atrocities in Aleppo
Russian media reportedly classifying aid fundraisers as 'professional propagandists'.
Kremlin backed media networks; alongside some US far-right websites, have reportedly adopted a new narrative when discussing the recent atrocities in war-torn Syria. Russian media are now allegedly using the "fake news" label to describe the atrocities in Aleppo, with some even going as far as to cast doubts on whether violent bombings in the embattled city even took place, according to a report.
Kremlin-approved media have also taken to deeming aid fundraisers, who work to collect funds for Syrian refugees as "professional propagandists", the Daily Beast reported. Russia's tailored "fake news" narrative is reportedly racing to viral success in the US, especially given that they come in more refined packaging, which include videos that can be easily shared on Facebook.
According to Foreign Policy Research Institute fellow Clint Watts, this move signifies one of Russia's long-used and successful information strategy – to sow the seeds of doubt into media reports. The possibility of doubt in turn, throws even legitimate content churned out by mainstream media, in question.
"It's not just an information war on America—it's a war on information itself. The point of it is that you can't trust anything. Then there's no baseline. You can say and do whatever you want, and then deny it ever happened," said Watts.
According to Watts, who is also a senior fellow at the George Washington University Center for Cyber and Homeland Security, the "just asking the question" narrative about the atrocities in Aleppo is not a new trend.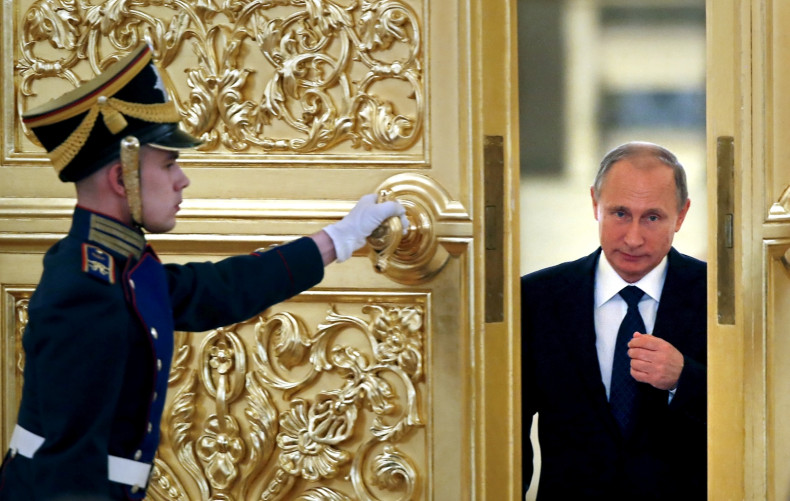 "This plays very much into the Russian-Syrian strategy from the beginning, to get rid of all journalists," Watts pointed out. "Part of the reason you do that is, if you later need to fight an information war, and you want to kill civilians, all you have to do is say, 'There is no real reporting here! How can you trust second-hand accounts?' That's what they've done a masterful job of."
Such narrative has also found a ground among Trump supporters. One such post has reportedly been picked up by prominent pro-Trump Facebook groups, each of which have reposted the online post questioning Aleppo atrocities in the past few days.
"This would be appealing to a Trump supporter. It allows for alignment with Russia in a way that couldn't be possible if [civilian bombings in Aleppo] were true," Watts said. "Killing civilians and doing things that are, to most Americans, un-American—if you deny this ever happened, you can remove that from the narrative altogether. It allows you to be more open to supporting Putin."
Earlier in the week, Kremlin-funded website Sputnik published an article branding two Chicago-based women, Becky Carroll and Wendy Widom, who spearheaded the #StandWithAleppo hashtag in October as "professional propagandists." The article attempted to highlight the duo's motives, pointing out that Carroll worked for the Obama campaign in 2008, and Widom is a "self-described social media editor for CBS Chicago, part of a broadcast television network whose recent coverage of the situation in Aleppo features the kinds of bias to be expected from mainstream media sources."
"That's exactly what they want. They want you thinking, 'You just don't know. You just can't trust any mainstream outlet,'" said Watts. "If there's no thermometer for what's true, you can say anything."